Car Care: Protect Your Vehicle From Sun Damage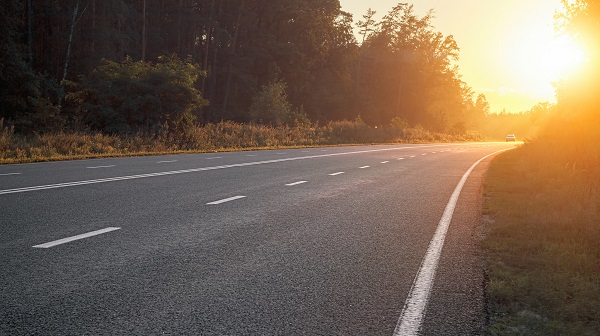 When we think about the things that cause the most damage to our cars, the sun doesn't often come to mind. However, the intense heat of a hot summer day can cause a lot more damage than you may think. When left under the sun for long periods of time, a car can suffer everything from peeling paint to fried electronics. Thankfully, there are plenty of tips and tricks you can use to avoid this kind of damage. Here are just a few.
Park in the shade
When it comes to protecting your car from the sun, parking in the shade of a nearby building, tree, or even your home garage is the easiest step you can take. It may result in a bit of extra driving around a parking lot or a longer walk to your destination, but finding shade could save your car from expensive damages. Even the simple shadow of a large tree has been shown to reduce the temperature of a car's interior by up to 20 degrees. On a hot day, that could be the difference between a functioning infotainment system and a fried one.
Wax the exterior
There's a reason why waxing cars is a popular summer pastime. When used properly, car wax acts in the same way sunscreen does for people. A fine layer rubbed into the surface of your car keeps the sun's ultraviolet rays from doing damage to your paintjob. With the natural oils of the paint sealed under the wax, no heat or light can dry them out and cause peeling. A thorough waxing in late spring or early summer will ensure that your car has an extra layer of protection during the hottest months of the year.
Use a window protector
Anyone who has ever returned to a parked car during a summer day knows how hot the interior of a car can get when left under the sun. A hot cabin isn't just uncomfortable; it can be dangerous to both you and your vehicle. High temperatures can destroy electronics, damage leather seating, and even melt or crack some trim materials. A cheap and easy method to combat this interior heat is by using a windshield protector. These thick pads of fabric and foam have reflective surfaces that bounce the sun's rays back into the sky and away from your car. They can be purchased to fit both front and rear windshields, protecting both rows of seats and your dashboard from sun damage.
Tint the windows
Driving with tinted windows has become a popular way to help keep the sun out of drivers' eyes while on the road. This same sun-blocking property can also be used to protect your interior from excessive heat and damage. By blocking the heat contained in thermal rays while simultaneously allowing the light to pass through, tinted windows can reduce the heat in your car by up to 70 percent. The windows of your car can be tinted at most corner garages and dealerships.
By following one or all of these tips, you'll be able to protect your car from sun damage and keep it looking good for many years to come.
This article is presented by Stadel Volvo.