5 TV Shows to Watch This Fall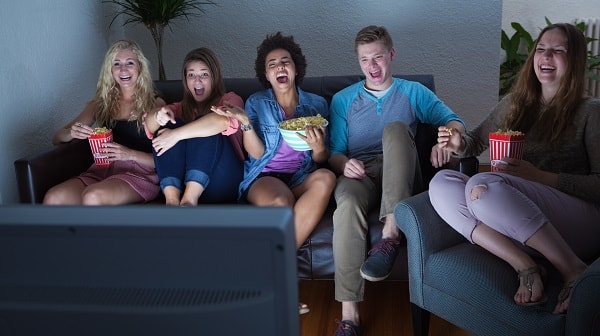 Whether you're upset about your favorite show getting cancelled and need solace in a new series or you just want to change things up a bit, there are a handful of refreshing new shows premiering soon. From a spinoff of a popular sitcom to a new face in late night to a teen detective drama, you're sure to find something to grab your interest.
"A Little Late with Lilly Singh" (NBC)
Canadian comedian Lilly Singh got her claim to fame creating parody music videos and relatable content on YouTube. It wasn't long until networks were clamoring to get her to sign a deal with them. While most of her television roles have been cameos or bit parts, Singh is making her debut as a leading lady in late night with "A Little Late with Lilly Singh," premiering in September on NBC. Sitting at the 1:35 a.m. time slot, replacing "Last Call with Carson Daly," Singh is the first woman to host a major network late night show and the first to ever identify as bisexual.
"Mixed-ish" (ABC)
Fans of "Black-ish" and "Grown-ish" will instantly recognize the idea behind the title of the upcoming ABC sitcom "Mixed-ish." The show is a prequel to "Black-ish" and will focus on the matriarch, Rainbow Johnson, and her time growing up in a mixed-race family in the '80s. Tracee Ellis Ross will provide the narration of how difficult it was for her family to move from a peaceful commune, which her husband Dre frequently refers to as a cult, to the suburbs with no warning about what real life was like. Tika Sumpter and Mark Paul Gosselaar will portray her parents while Arica Hummel will play a young Bow.
"The Politician" (Netflix)
If you're looking for a show about politics that has a fun side and features a collection of musical numbers, "The Politician" is your best bet. The new Netflix original show stars Ben Platt as Payton Hobart, a student who has known he would be president since early childhood. Also starring Gwyneth Paltrow, Jessica Lange and Zoey Deutch, "The Politician" follows Payton's political aspirations throughout his life, with each new season covering a different race he's competing in. From creators Ryan Murphy, Brad Falchuk and Ian Brennan, the new series is set to premiere on Sept. 27.
"Nancy Drew" (CW)
In true CW fashion, the new show "Nancy Drew" focuses on none other than teenagers and murder. Based on the popular book series of the same name, the series stars newcomer Kennedy McMann as the titular character whose college plans are put on hold. When she and her friends are witnesses to a murder, and subsequently become suspects, they team together to solve a ghostly mystery. Fans of "Riverdale" and "Pretty Little Liars" will undoubtedly enjoy this teen drama premiering Oct. 9 at 9 p.m., following the season four premiere of "Riverdale" at 8 p.m.
"The L Word: Generation Q" (Showtime)
While not many details have been revealed for "The L Word: Generation Q," there's plenty of buzz circulating online thanks to a dedicated fan base that originated 15 years ago. The new series is being called both a sequel and a revival of the original show, "The L Word," which focused on the lives of affluent queer women in Los Angeles. Premiering on Showtime this fall, "Generation Q" will star some familiar faces like Jennifer Beals, Leisha Hailey and Katherine Moennig. However, the eight-episode series will also focus on a new generation of diverse, confident LGBTQIA characters.
With options spanning from cable to streaming services, there are plenty of opportunities to find an exciting new series to immerse yourself in. Consider any or all of these new shows to add to your watch list this fall.
This article is presented by VanDevere Auto Group.