4 Must-Read Cookbooks for 2020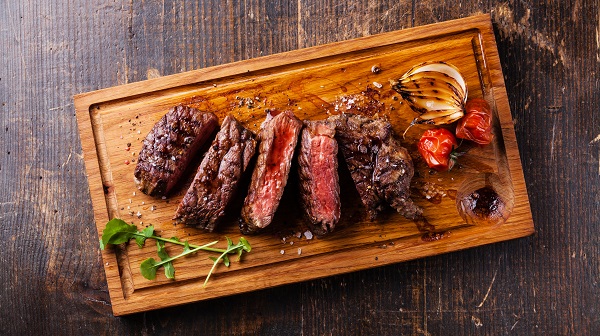 If you're doing a little more home cooking these days, odds are that you're hungry for some inspiration. Luckily, 2020 has brought a wave of fresh, fun and exciting cookbooks that are sure to liven up your dinner table. Here's a look at four of our favorites.
"My Korea: Traditional Flavors, Modern Recipes"
Author Hooni Kim has a proven track record of creating upscale Korean cuisine. He's the creator of the world's first Michelin-starred Korean restaurant, so you know you're in for a treat with Kim's recipes. Instead of simply listing off ingredients and rote instructions on how to cook classic Korean dishes, Kim's cookbook gives you an in-depth understanding of the culture's techniques and culinary philosophies, such as jung sung, which can be translated as "cooking with love and care." The book also offers practical advice on where to shop for ingredients and how to ferment kimchi. If you're looking for a Korean cookbook that goes beyond the basics, consider "My Korea."
"Trejo's Tacos: Recipes & Stories From L.A."
You may know Danny Trejo as a tattooed tough guy from his hundreds of film and TV roles, but in this cookbook, the famed actor showcases a different side of himself. Instead of chopping up baddies as a knife-wielding vigilante, Trejo steals the show by teaching readers how to slice and dice their way to tasty, practical Mexican-inspired cuisine. The cookbook draws upon the menu of Trejo's LA-based taquerias, with family-pleasing dishes like fried chicken tacos, chicken tikka bowls and pepita pesto. Trejo even puts an entertaining personal spin on the cookbook by telling stories about his life in LA — from his troubled youth to his successful career. For a cookbook that's inspiring for both the soul and the palate, you can't go wrong with "Trejo's Tacos."
"The Phoenicia Diner Cookbook: Dishes and Dispatches from the Catskill Mountains"
If you're looking for an upscale spin on American comfort food, check out "The Phoenicia Diner Cookbook." This trendy take on a classic diner has been made famous by celebrities and influencers alike, and with its hearty, delicious fare, you'll see why this humble roadside eatery has garnered so much praise. From chicken pot pie and buttermilk pancakes to chicken-and-chive dumpling soup, these recipes are sure to stick to your ribs and please the whole family.
"Vegetable Kingdom"
Vegan food gets a bad rap — detractors are quick to cite some vegan cuisine's culinary missteps, like rubbery meat substitutes and funky-tasting flavor powders. But Bryant Terry's "Vegetable Kingdom" is all about shattering that stereotype with fun, fresh, worldly flavors. For these delectable recipes, Terry draws upon Asian and African culinary traditions to create original, exciting and healthy meals. Whether or not you're vegan, Terry's stunning variety of fresh soups, slaws and sandwiches are sure to find a spot on your household's menu. And if you're cooking for little ones, don't worry — there are plenty of kid-pleasing recipes that will have your youngsters coming back for seconds.
These cookbooks do more than just dish up flavorful recipes — they're designed to inspire you with beautiful photos, exciting stories and helpful techniques. If you're looking to broaden your horizons, check out these four cookbooks.
This article is presented by Jack Demmer Lincoln.