3 NYC Rom-Coms to Enjoy This Valentine's Day
Cozy up with these romantic films set in the Big Apple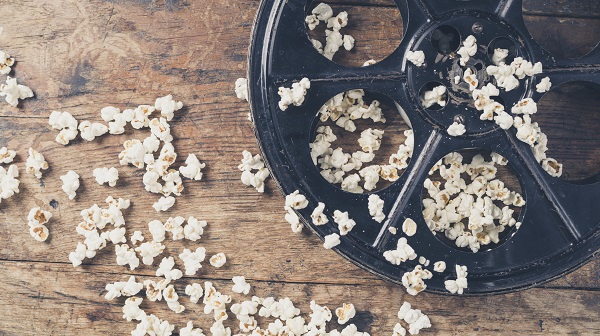 Whether you're in a long-term relationship or you're single and ready to mingle, these classic romantic comedies set in New York City are sure to set the mood for Valentine's Day. Hunker down on the couch and enjoy these three tales of love.
"You've Got Mail"
Set during a time when the internet was still new and people were connecting with complete strangers in chat rooms, "You've Got Mail" is the perfect romantic film to evoke strong feelings of nostalgia. Joe Fox (Tom Hanks) is the heir to the Fox Books superstore chain and has been unknowingly chatting online with Kathleen Kelly (Meg Ryan), the owner of a small bookstore called The Shop Around the Corner. In real life, Joe and Kathleen grow to dislike each other because Fox Books opens up a new store and forces Kathleen to close her shop. But online, with usernames NY152 and Shopgirl, the pair fall more and more in love with each message that's sent between them. Eventually, Joe learns that his virtual dream girl is Kathleen and he attempts to right his wrongs by becoming friends with her in hopes that she will forgive him for closing down her store.
"Serendipity"
When shopping at Bloomingdale's during Christmas, Jonathan (John Cusack) goes to grab a pair of black cashmere gloves at the exact same time as Sara (Kate Beckinsale), another shopper. Jonathan lets Sara have the gloves and — to repay his generosity — she treats him to dessert at a restaurant called Serendipity. When they both return to the restaurant to retrieve forgotten items, Jonathan chalks the moment up to fate and asks for Sara's phone number. But after her number gets blown away by a strong gust of wind, she suggests they put their info into the universe in a different way to see if it truly is fate. Jonathan writes his number on a $5 bill while Sara scribbles hers in a copy of "Love in the Time of Cholera." Years pass and just before the two are set to get married to other people, they both suddenly feel the urge to find one another and start searching for clues to help them reconnect.
"Maid in Manhattan"
While working as a maid in the Beresford Hotel, Marisa (Jennifer Lopez) is convinced by a coworker to try on an expensive coat that a guest, Caroline Lane, asked to be returned to the store. Meanwhile, Marisa's son Ty (Tyler Posey) is chatting with hotel guest and senatorial candidate Chris Marshall (Ralph Fiennes) about Richard Nixon for a school project. When Ty decides to ask for permission to keep talking to Chris as he walks his dog, he leads the politician to his mom, who is still wearing the Dolce & Gabbana coat in Caroline's room. Chris mistakes Marisa for Caroline and promptly asks the hotel's head butler to set up a date with the woman. Although it's professionally risky for Marisa to continue the romance, she can't resist her feelings and eventually finds herself in the tough situation of choosing between the man of her dreams and securing a job that will help her son go to college.
The Big Apple has been the setting for plenty of epic love stories, from missed connections to love at first sight. Each of these rom-coms will help create a loving feeling when you settle in for a February movie night.
This article is presented by Jack Demmer Lincoln.