Floral Arrangement Tips for Mother's Day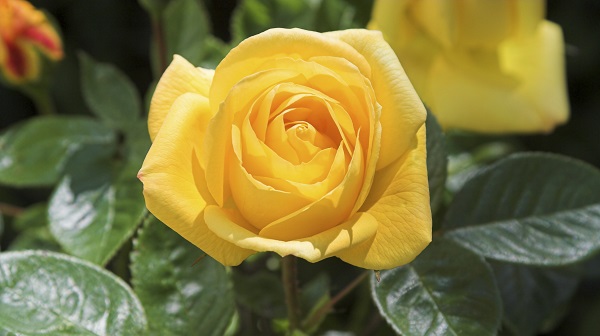 Great moms do so much for their children and are well-deserving of a Mother's Day celebration. To show some appreciation this Mother's Day, consider creating a lovely floral arrangement for your mom.
Pick the right flowers
The first and arguably the most important step to take when making a floral arrangement is to decide on which flowers to include. There are numerous approaches you can take to accomplish this step, so it's up to you to do what will bring the most joy to your mom. An easy way to do this is to choose your mom's favorite flowers. Given that your mom is already fond of these, she may, in turn, be quite fond of your floral arrangement.
If you're unsure what your mom's favorite flowers are, you can select ones in her most-liked colors. For a more personal present, plant a garden and then utilize the flowers from said garden. Your mom may have an even greater appreciation for the arrangement, knowing how much work and thought you put into making it. If your mom loves the look of flowers inside the home but hates how quickly they die, you can also opt for a drought-tolerant plant, like rosemary.
Choose the appropriate accents
When making a floral arrangement, it's not enough to only use flowers, you also need to complement them with the right accents and vase. You should add green plants as a base for your arrangement to help the colors pop. When positioning the flowers around the greenery, try not to follow a clear pattern. Instead, place them all around the greenery, with some bunched together and some separate to create a more natural look.
The plants should sit nicely inside a vase that not only works well with the plants but also matches your mom's style preferences. For a more simple design, you can choose garden pots or an aged vase. Bottles and jugs can take the place of vases and add a rustic look. If you have a more elaborate floral arrangement, you can also use a clear vase to balance the design.
Find an ideal location
Throughout the process of preparing your floral arrangement, you should keep in mind which room in your mom's home it would look best in. This can help you select the size, shades of colors and style of arrangement that best matches the room's decor. Nevertheless, the room shouldn't take precedence over your mom's preferences, but should be another factor to consider in creating the optimal gift.
On Mother's Day, you can give your mom the floral arrangement during a meal or family get-together. Another option is to give her it while bringing her breakfast in bed if you think she would enjoy feeling pampered. No matter how or when you choose to present it, be sure to also hand her a note, letting her know how much she means to you.
Instead of purchasing your mom a bouquet, give her a floral arrangement made by you. This gift is perfect for showing your mom just how special she is this Mother's Day.
This article is presented by Wantagh Mazda.