Best Apps for Making Mom Friends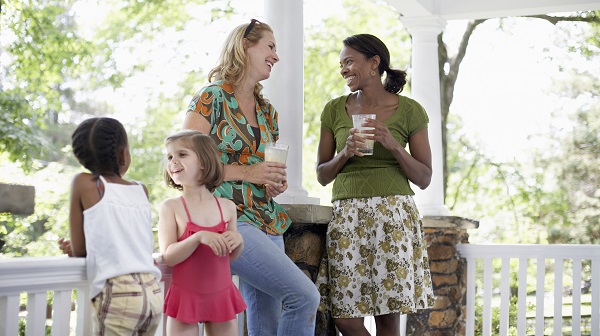 Becoming a mom opens a new chapter in your life, and just with every new stage, you want people you can trust to share it with. Other moms can offer you much-needed support, a fresh perspective, and lifelong friendships you will cherish. Connecting, though, can be hard, especially when you are sleep deprived, running carpool, or juggling a demanding career with family responsibilities. The following apps can help you reach the moms, communities, and friends you need in your life.
Build your mom squad at Peanut
On Peanut, you can seek advice from a community of moms, reach out to moms who live nearby, and find moms facing the same joys and challenges as you. Whether it is just a question you need answered or a friendship you want to build, Peanut offers it all. The app is simple, allowing you to flip through profiles of moms. Similar to a dating app, you can search for moms who share your hobbies or interests. When you find a mom you would like to get to know, start talking via text.
Find new besties at Bumble BFF
If you are looking to spend some time away from mommy duty with someone who loves your favorite places to hang out or the activities that bring you joy, then check out Bumble BFF. The app curates future friends who like to do the same things you do. If you need a friend to workout with or a sympathetic ear who cannot live without a cup of joe from your favorite coffeehouse, you will have little trouble finding a partner in fun on Bumble BFF.
Support your career goals at HeyMama
Balancing work and motherhood is a challenge. Why not connect to moms who understand the struggle? The app HeyMama is designed for working moms who need empathetic ears, inspiration, quality advice, and a community that gets it and wants to share its business insights. The app lets you connect on group emails and during events in person and online — whichever fits best with your schedule and needs. Currently, the HeyMama app has chapters in Brooklyn, Manhattan, Chicago, San Francisco, Los Angeles, Denver, Washington, D.C., Miami, Westchester, and San Diego. On HeyMama, you will find a career-driven community who wants to help you succeed. The app requires an annual membership fee of $350.
Expand your circle at Meetup
As a mom, you are short on time. The app Meetup offers events for local moms, which means your potential for making mom friends goes up exponentially. You can join an existing group, create a new group, and find an event populated by people who share your interests. There is no shortage of events on Meetup, and you can choose between online or in-person happenings.
Start building your village of trusted mom friends with these apps. Whether it is a shoulder to cry on, a confidante to share your concerns, or someone to laugh with, friends are one of the most valuable parts of life, especially when you are a mom.
This article is presented by %%dealer_name%%.