The Benefits of Mentorship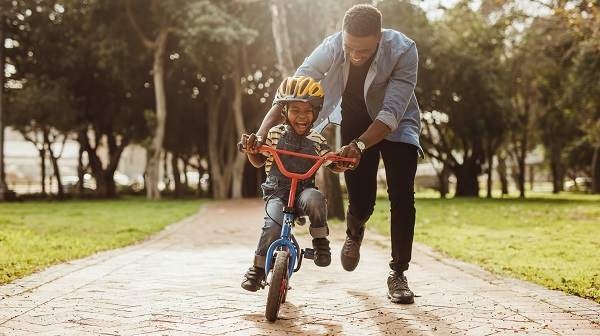 Mentorship can be a boon to both the mentor and the mentee. As a mentor, you can hone your leadership skills, get fresh perspectives, and gain prestige in your industry — all while the mentee makes connections, gains valuable experience, and learns the ropes of the industry. And in the digital age, finding a mentor or mentee is easier than ever. Here's why you should consider mentorship, from both the mentor and mentee's perspectives.
Gain leadership skills
If you would like to advance your career towards a supervisory or management role, U.S. News contributor Heather Huhman suggests that becoming a mentor will give you a taste of what it's like to oversee the work of others. But instead of directly plunging into a leadership role on the job, you'll get to foster a one-on-one relationship with your mentee. This will help you learn about encouraging, advising, and giving feedback, but without the tension of making sure your employees meet quotas and deadlines.
Learn from your mentee
While it may seem like your job as a mentor is to impart knowledge to your mentee, you may also find yourself learning from your younger colleague, Huhman explains. Fresh faces in your industry may be able to open your eyes to new points of view, teach you about current industry trends, and help you stay on the cutting edge of technology. On top of that, MindTools, a digital career growth resource, suggests that you may grow even more by mentoring a professional from a slightly different field than yourself. By doing so, you may gain insight into communicating with people who have different areas of expertise.
Networking opportunities
As a mentor, you'll not only connect with your mentee, but also the other professionals that your mentee interacts with. Plus, the relationship you form with your mentee will also be more in-depth than the connection you make with other colleagues, Huhman suggests. Even after the mentorship ends, your mentee will no doubt talk about your leadership with other professionals. Before you know it, you may find yourself with a reputation for being a helpful advisor and trusted leader.
Learn from your mentor's experience
If you're a mentee, finding a mentor can save you from the stress of walking your career path alone. According to MindTools, it's likely that your mentor has already overcome obstacles similar to the ones that you're currently dealing with, and will be happy to provide you with the guidance and reassurance you need to get the most out of your early career. And since your mentor is already familiar with the landscape of your industry, they can assist you by offering seasoned advice and providing a second set of eyes on your projects and ideas. Your mentor can also connect you with resources and teach you additional ways to be efficient at your job.
Get a glimpse into your potential future
Just as a mentor can gain connections from their mentee, having a mentor opens up a whole new world for the mentee. MindTools explains that a mentor can help you explore more of your industry, meet seasoned professionals, and make lasting connections. On top of making a good impression on the higher-ups in your organization, you can get an idea as to what people in your field do on a day-to-day basis. That information can help you plan for the future — and decide which fields you think you'd fit in best with.
The advantages of digital mentorship
The Internet makes mentorship more accessible than ever before. Forbes contributor Diana Rau explains that digital mentorship opens many doors — you're not limited to finding an opportunity with the people in your immediate circle. Rather, you'll have the chance to connect with others who share your goals and interests. And with the accessibility of easy-to-use chat and video conferencing applications, you don't even have to leave home to meet experts, access valuable knowledge, and explore new opportunities.
Whether you're looking to be a mentor or mentee, a mentoring relationship can help you advance your career and gain valuable experience. To begin your digital mentorship journey, consider finding a match via websites like FindAMentor.com.
This article is presented by Lexus of Henderson.