Tips for Sticking to Your Health Plan During the Holidays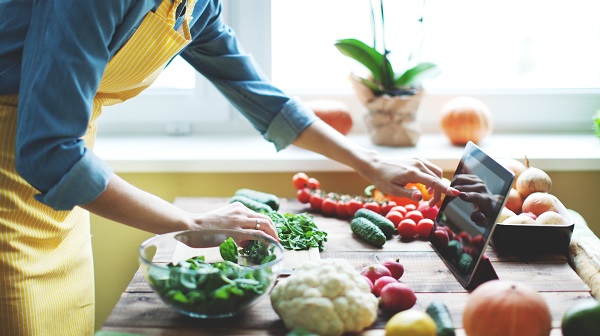 When you're surrounded by loved ones and great food during the holiday season, it's easy to forget the health plan you'd been working on all year. However, there are a few easy ways you can maintain all the progress you've made while still having a great time at every meal.
Keep an eye on portion sizes
Holidays are known for huge spreads of delicious food you've been looking forward to all year. If you're like most people, you probably tend to load your plate up with far more food than normal, which can lead to weight gain over time. This year, pay attention to how much you're eating at each meal, and try to keep it to a reasonable portion size. One easy way to do this is to put your food on a smaller plate so you can't overfill it as easily.
Stay away from snacks
Snacking contributes to weight gain all year-round, but the sheer volume of goodies like party platters and cookies that come with the holidays makes the season particularly tricky. The best solution is to avoid snacking altogether, but that's not feasible for most people. Instead, try switching candies for seasoned nuts, dried fruit, or anything from a veggie tray. If you do slip up and go back to chips, remember to employ portion control.
Stick with home cooking
In the busy holiday season, turning to convenient food options like boxed au gratin potatoes, store-bought cookies and canned soup mixes is incredibly tempting. However, they're almost always higher in sugar and fat than their homemade counterparts, not to mention they rarely taste as good. If you make all of your food from scratch, not only will you be able to skip the endless list of chemical ingredients, you'll also be able to monitor exactly what you're eating and build the menu around your health plan.
Manage your hunger
Showing up to a big family dinner with a ravenous appetite is a recipe for overeating, which can contribute to weight gain. One way to keep your hunger at a reasonable level is to primarily eat high-protein or high-fiber foods throughout the day. According to Healthline's Brianna Elliot, eating plenty of protein and fiber can "promote fullness" and encourage you to eat less. You can even snack on fruits, vegetables and nuts throughout the day as a positive alternative to candies or chips.
Switch up old recipes
One of the best parts of the holidays is breaking out your favorite seasonal recipes and making them for friends and family. However, many of these recipes are incredibly high in carbs, fat and sugar. Thankfully, it's pretty easy to tweak your meals to make them a bit healthier. Elliot recommends using a sugar substitute in desserts, baking or grilling meat rather than frying it and flavoring drinks with fresh lemon rather than turning to a sweetener.
Team up with others
If you're the only one at the table trying to eat healthily, it's incredibly easy to slip and fall into bad habits. But, if you have a buddy with similar goals, you may find it a lot less difficult to stick to your plan. You can hold each other accountable during meals or even work together on some healthy recipes to bring to your next gathering.
It can be incredibly challenging to stick to a health plan during the holidays, but these simple tips are a great way to make sure you enjoy the season guilt-free.
This article is presented by Lexus of Las Vegas.