Volvo Announces "B" Series Engines
A 48volt, Mild Hybrid Electric (MHEV) for reduced emissions and enhanced economy.
With the addition of a new 48V mild hybrid battery and Integrated Starter Generator (ISG) , now utilized in all new 2022 XC60, S60, V90 Cross Country and S90 , these engine configurations will be known as B5 and B6 rather than the prior T5 and T6.
The ISG, acts as a
generator
during braking, using the momentum of the vehicle, to recharge the 48v battery, rather than expelling brake friction energy as heat.
Conversely, during start-up the ISG acts as a
starter
motor assiting the petrol engine with an additional 13 horsepower and instationus torque on top of the 247/2195 hp of the petrol engines, adding significant drivability enhancements and pick-up at low speed by using the readily available torque boost from the electric ISG.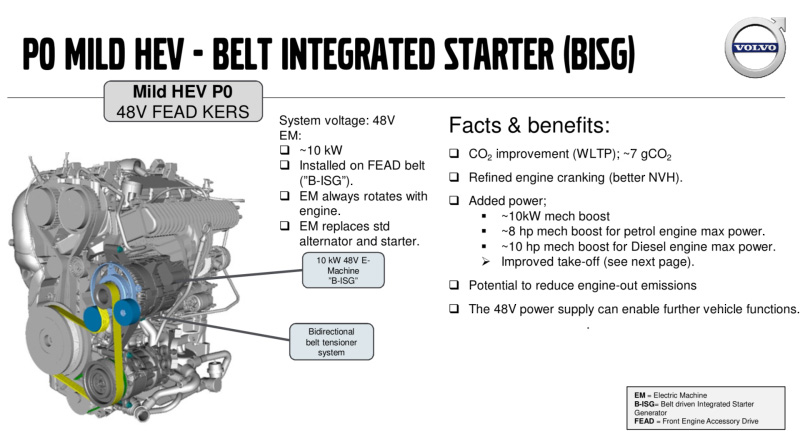 In the B6 engines, utilizing a supercharger similar to the T6, but is computer controlled and driven electrically rather than mechanically driven off the engine. This advancement allows for significant noise and refinement improvements as well as further enhancements in engine response.
How does the T and B versions compare:
T5: 250hp 258ftlb torque - B5: 247hp 2558ftlb torque
T6: 316hp 295ftlb torque - B6: 295hp 310ftlb torque