4 Fascinating Travel Documentaries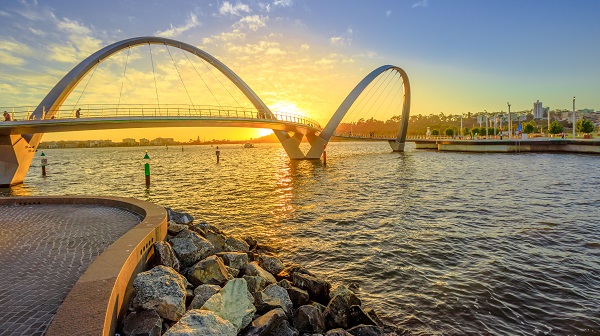 Whether you're looking for your next vacation destination or simply wanting to learn more about the beautiful sites on Earth, travel documentaries are compelling to watch. During this winter, expand your horizons by adding the following documentaries to your to-watch list.
"Mountain"
"Mountain" showcases some of the most beautiful peaks around the world, including those in Alaska, Australia and Norway. If you have any fear of heights, this documentary is exciting and, at times, nerve-wracking to watch, but it's well worth it if you love mountain scenery. While many travel documentaries put a lot of focus into providing information about different locations, this film focuses primarily on the awe-inspiring heights of each mountain. Renowned actor, Willem Dafoe, narrates the documentary as sweeping shots of the mountains appear on the screen. Meanwhile, the Australian Chamber Orchestra performs classical music by Beethoven, Vivaldi and others.
"Encounters at the End of the World"
Antarctica isn't a place that many people have the chance to travel to. If you'd like to learn more about this incredible continent without paying a hefty price to get there, check out "Encounters at the End of the World." This documentary follows Werner Herzog as he makes the trek across Antarctica, starting at the McMurdo Station. He interviews the different people who live there, films some seals and other animals, and explores the area's unique landscape. With shots of Antarctica above and below the ice, the documentary gives a captivating glimpse into this underexplored part of the world.
"Home"
If you're searching for a documentary that has a little bit of something for everyone to enjoy, "Home" is a great choice. This film displays aerial footage of an astounding 54 different countries, featuring both cities and the great outdoors. Glenn Close narrates the film, talking about how humans have affected the Earth and how all of the countries have interlinked problems. Thanks to its clear message about biodiversity as well as its breathtaking views of wildlife and an array of environments, the 2009 film has stood the test of time.
"National Parks Adventure"
"National Parks Adventure" is a celebration of the different national parks in the United States. Robert Redford narrates the documentary as an artist, adventure photographer and mountaineer traverse the most stunning areas in the country. Some of the parks they visit include Glacier National Park, Yellowstone National Park and Yosemite National Park. You'll catch sight of red rock canyons, mountains and animals in their natural habitats. The film also delves into the history of these parks and how the National Park System began. If you've been planning a trip to any of these locations, consider watching this documentary beforehand to have a better idea of what to expect when you reach your destination.
Each of these films gives a different look at the world and is a must-see if you're a fan of travel documentaries. When you're unable to embark on your own adventures, put on one of these documentaries to experience some of the joys of traveling from the comfort of your couch.
This article is presented by Zimbrick European.