7 Gifts to Give the Nomad in Your Life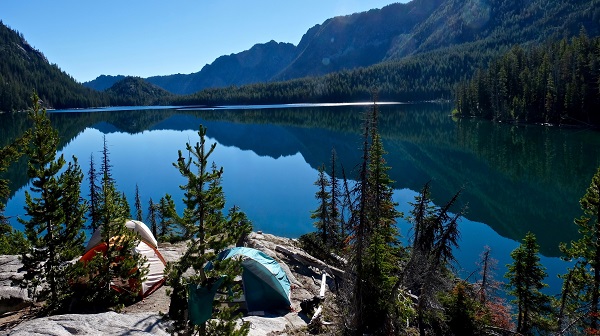 Support the nomad in your life by gifting them with a meaningful gadget or experience that will make travel less stressful and more comfortable. Here are seven presents that are bound to put a smile on any globetrotter's face.
Non-liquid toiletries
Make travel less stressful for a frequent flyer when you present them with a collection of solid toiletries, as Travel Made Simple blogger Ali Garland advises. Start with a few basics, like bar soap, shampoo and conditioner. Add some solid toothpaste tabs and powder toothpaste for dental hygiene. Depending on the gift recipient's tastes and destinations, you can also include solid versions of sunscreen, bug repellent, perfume and lotion.
Compact travel speaker
What nomad wouldn't appreciate having a portable waterproof travel speaker to enjoy music and make calls while exploring the woods, relaxing at a campsite or going whitewater rafting? Thrifty Nomads blogger Jen Avery suggests a Kunodi Bluetooth speaker that yields 8 hours of battery life and comes with a convenient carabiner and USB charging cord.
Solar charger
Supply the wayfarer in your life with a reliable source of energy to power their electronics in remote areas when you gift them a portable solar power bank. Spend Life Traveling blogger Sanne Wesselman recommends a 28-watt solar charger from BigBlue, based on its reputation for durability and reliability.
Smartphone lens kit
Upgrade the photographic quality of a friend's travel pictures by gifting them with a smartphone lens kit. Avery suggests the Xenvo Smartphone Lens Kit, which comes with a lifetime warranty and includes a variety of lens attachments that snap on to a smartphone's camera lens. It's compatible with a variety of smartphone models and comes with a travel pouch, charging cable and cleaning kit.
A universal adapter
Ensure a friend's connectivity in a variety of destinations when you get them a universal power adapter. Wesselman recommends the Flight 001 4-in-1 adapter, which has been proven to work in 150 different countries.
Noise-canceling headphones
Give a jet-setter some noise-canceling headphones so they can enjoy the quiet they need to work, sleep and listen to music in loud settings. Per Wesselman, this gadget is a great way to make traveling more delightful for a friend during noisy plane rides, bus transportation and in internet cafes on their adventures.
Travel vouchers
If your nomadic loved one already has all the travel gear that they could need, consider giving them an experience rather than another thing, Avery suggests. Gifting Owl and Tinggly are two great resources for finding the right global activity voucher to complement your friend's trip. There's a wide spectrum of experiences to choose from — from a cooking class with a professional Thai chef in Bangkok to whale watching off of the Australian coast, you're bound to find the perfect experience to suit the wanderer in your life.
Enhance an adventurer's travels with one or more of these thoughtful gifts. It's a great way to encourage their global perspective and nomadic lifestyle, while vicariously experiencing their journeys.
This article is presented by Lexus of Henderson.