Noteworthy Films to See Before Awards Season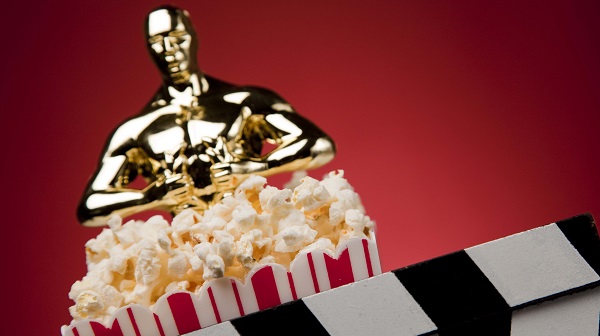 Throughout this hectic year, the world of cinema helped keep all of us occupied by giving us films to watch while cozied up on the couch. Awards shows may not look the same heading into 2021, but you should still check out these noteworthy movies that are generating a ton of buzz in the film world.
"Nomadland"
Based on the novel "Nomadland: Surviving America in the Twenty-First Century" by Jessica Bruder, this drama stars Academy Award
®
-winning actress Frances McDormand and was directed by indie favorite Chloé Zhao. As of the time of writing, the film has an approval rating of 97% on review aggregator Rotten Tomatoes and has been called a "powerful character study" of the often forgotten people adversely affected by the Great Recession.
"Crip Camp"
While most people tune in for major categories like "Best Picture" or the top acting awards, the documentary category is often overlooked. But you don't want to miss out on "Crip Camp," a film executive-produced by Barack and Michelle Obama under their Higher Ground Productions banner. The film, released by Netflix earlier this year, highlights a summer camp in New York for teens with disabilities. The story continues on, covering the lives and fights of some of the campers who became activists for the disability rights movement.
"Ammonite"
When you've got Kate Winslet and Saoirse Ronan leading a film set in the 19th century, you've got a recipe for success during awards season. The duo star in Francis Lee's "Ammonite," which is based loosely on the life of paleontologist Mary Anning (Winslet). After being put under the care of Mary by her rich husband, Charlotte (Ronan) must learn to live a very different life than she's used to. The two women initially clash due to their differing backgrounds, but their eventual love affair is what makes this film truly intriguing.
"The Trial of the Chicago 7"
Aaron Sorkin didn't stray far from his "West Wing" roots when directing "The Trial of the Chicago 7," which is a dramatization based on the true story of seven anti-Vietnam War protestors who were accused of inciting riots at the 1968 Democratic National Convention. The trial of these men lasted more than six months and gained national attention for its celebrity witnesses and contentious proceedings. Sorkin's adaptation of the events have been described as "one of the best movies of the year" by film critic Richard Roeper when writing for the Chicago Sun-Times.
"The Prom"
As campy as the previews have made it seem, "The Prom" has already been lauded as a musical must-see. Based on the 2018 Broadway musical, this film adaptation comes from the mind of Ryan Murphy ("Glee," "American Horror Story") and features an all-star cast consisting of Meryl Streep, Nicole Kidman, Kerry Washington, Keegan-Michael Key, and Andrew Rannells. When the head of the PTA won't allow Emma to take her girlfriend to the prom, a group of New York City theater stars who are down on their luck step in to help the high schooler have a night to remember.
From historical fiction to a feel-good musical, the film world has not let us down this year. This collection of movies is only a small representation of what you can expect to see this awards season.
This article is presented by Capistrano Volkswagen.