4 National Historic Landmarks in Northern California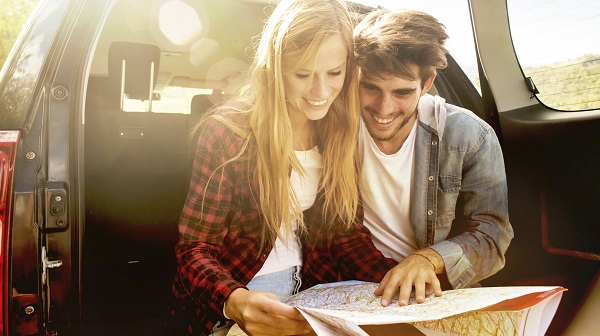 Most of us know the Golden State for Los Angeles, Hollywood or the gold rush. However, there is so much more to California than what you've seen on the silver screen. If you're looking to connect with your state's — and your country's — history, you have no shortage of options.
Alcatraz Island
The notorious and iconic prison,
Alcatraz
, is as ingrained in America's collective conscience as George Washington crossing the Delaware. The first documented owner of Alcatraz Island is Julian Workman, who received the land from the Mexican Government in 1846 under the condition that he would build a lighthouse there. Less than five years later, it came under the ownership of the USA.
Since then, Alcatraz Federal Penitentiary has become one of the most infamous prisons anywhere in America, if not the world. During the mid-1900s, it housed legendary criminals like Al Capone, Machine Gun Kelly, Mickey Cohen, Whitey Bulger and Bumpy Johnson. Today, you can take a ferry to the island — which is just over a mile from the coast and sits in the shadow of the Golden Gate Bridge — and participate in guided tours.
San Francisco Cable Car System
There aren't many National Historic Landmarks or National Historic Districts that move, but that singular distinction fits the
San Francisco cable car system
perfectly. Officially launched in 1873, the San Francisco cable car system is the only manually operated cable car system anywhere in the world. While many of the cable cars' passengers are tourists, the network is still used by commuters on a daily basis. If you want to celebrate the history of one of America's most symbolic, boundary-pushing cities on your way to lunch, you can't do better than this.
Tao House
Sometimes, an artist's work overshadows their name and becomes iconic and instantly recognizable by itself. Such might be the case with Eugene O'Neill — America's only Nobel Prize-winning playwright — who penned famous plays like "The Iceman Cometh," "Long Day's Journey into Night," and "A Moon for the Misbegotten." If you're a theater enthusiast, it's worth paying a visit to Tao House, the place where O'Neill drafted all of those scripts.
By the time O'Neill and his wife took up residence at
Tao House
, he had already lived in more than 35 places but immediately declared the home in Danville, California, his "final home and harbor." To visit, you need to schedule an advance reservation. Since private vehicles aren't permitted, you'll need to take a twice-daily free shuttle to the property.
Paramount Theatre
No list of historic landmarks in California would be complete without at least one stunning theater.
The Paramount Theatre
— a 3,040-seat art deco movie palace in downtown Oakland — opened in 1931 and is still in operation today. Over the course of its history, the Paramount's screen was graced by the likes of Fred Astaire, Ginger Rogers, Clark Gable, Elvis Presley and Richard Burton. It was even used as a principal filming location for 'The Candidate," starring Robert Redford.
California is a staggeringly diverse, mind bogglingly active and undeniably exciting city, and its numerous National Historic Landmarks illustrate that perfectly. Any one of these locations — or dozens of others — is a perfect way to have a great time while immersing yourself in the history of the Golden State.
This article is presented by Walnut Creek Honda.