How to Complete a Juice Cleanse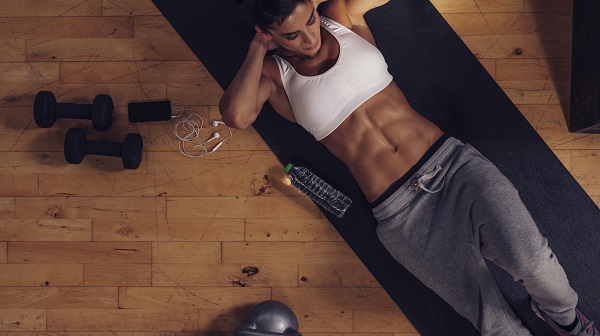 Over the years, juice cleansing has become an increasingly popular approach to losing weight and ridding the body of harmful toxins. By foregoing solid foods in favor of juices made from fruits and vegetables, you may come away feeling reinvigorated — as if you've pressed the reset button on your body. Understanding how to effectively complete a juice cleanse, as well as the potential rewards and risks, allows you to determine if it is worth trying.
The potential benefits of juicing
Speaking with Cosmopolitan's Jennifer Savin, Dr. Andrew Thornber says that juice cleansing is seen as a means for people to detoxify, or remove harmful toxins that build up in their bodies as result of eating certain kinds of foods. Extracting the juice from fruits and vegetables means that you get essential nutrients like vitamins, minerals and antioxidants, all of which promote better health. Thornber suggests that the healthy enzymes in juice can promote better gastrointestinal health, and that you may see some short-term weight loss as a result of a juice diet.
According to the National Center for Complementary and Integrative Health, an agency of the National Institutes of Health, studies showing positive effects from cleansing are not considered sufficient in quality or scope. A 2015 NCCIH review found no compelling research supporting the idea of cleansing as an effective means to detoxify the body or lose weight. Another NCCIH review from 2017 found that weight loss caused by cleansing is likely caused solely by the deficit in calorie intake and that any pounds lost are often gained back once you resume your normal diet.
How long should you stick to a juice cleanse?
Depending on what kind of program you have in mind and what you read about it, you might see juice cleanses recommended for anywhere between one day and one week. Thornber tells Savin that you should not undertake a juice cleanse for any more than two days at a time and that you should always consult your general physician with any questions before getting started.
Thornber notes that going on a juice cleanse is not advisable if you're feeling sick because your body will need more energy to recover than juice can provide. Because juice dieting means you likely won't be taking in the recommended daily allowance of calories, Thornber also warns against exercising when you're in the midst of a cleanse. The NCCIH also suggests avoiding juice diets if you're diabetic.
The right approach to a juice cleanse
Because the jury is still very much out on the effectiveness of juice cleansing, registered dietitian Cynthia Sass suggests in Health that you use juice cleansing as a transitional period between your current eating habits and a cleaner, healthier approach to nutrition. She suggests using the confidence of losing weight to motivate you to affect positive, long-lasting change like preparing your own meals and sticking to a more sustainable model for healthy eating. Don't look to a juice cleanse as something that will have far-reaching long-term effects; rather, use it as a jumping off point.
Mary Jane Brown, a registered dietitian, writes for Healthline that juicing is also effective if you use it as a supplement to your regular diet. With a balanced diet that's rich in healthy fats, proteins and carbohydrates, you can use juicing to get the boost you need in terms of vitamins, minerals and antioxidants without depriving yourself of essential nutrients.
Before you consider undertaking a juice cleanse, talk to your doctor for advice and follow those suggestions to the best of your abilities.
This article is presented by Copeland Chevrolet.