Mullinax has a Ford GT Supercar!
Mullinax Ford of Central Florida has a Ford GT Supercar!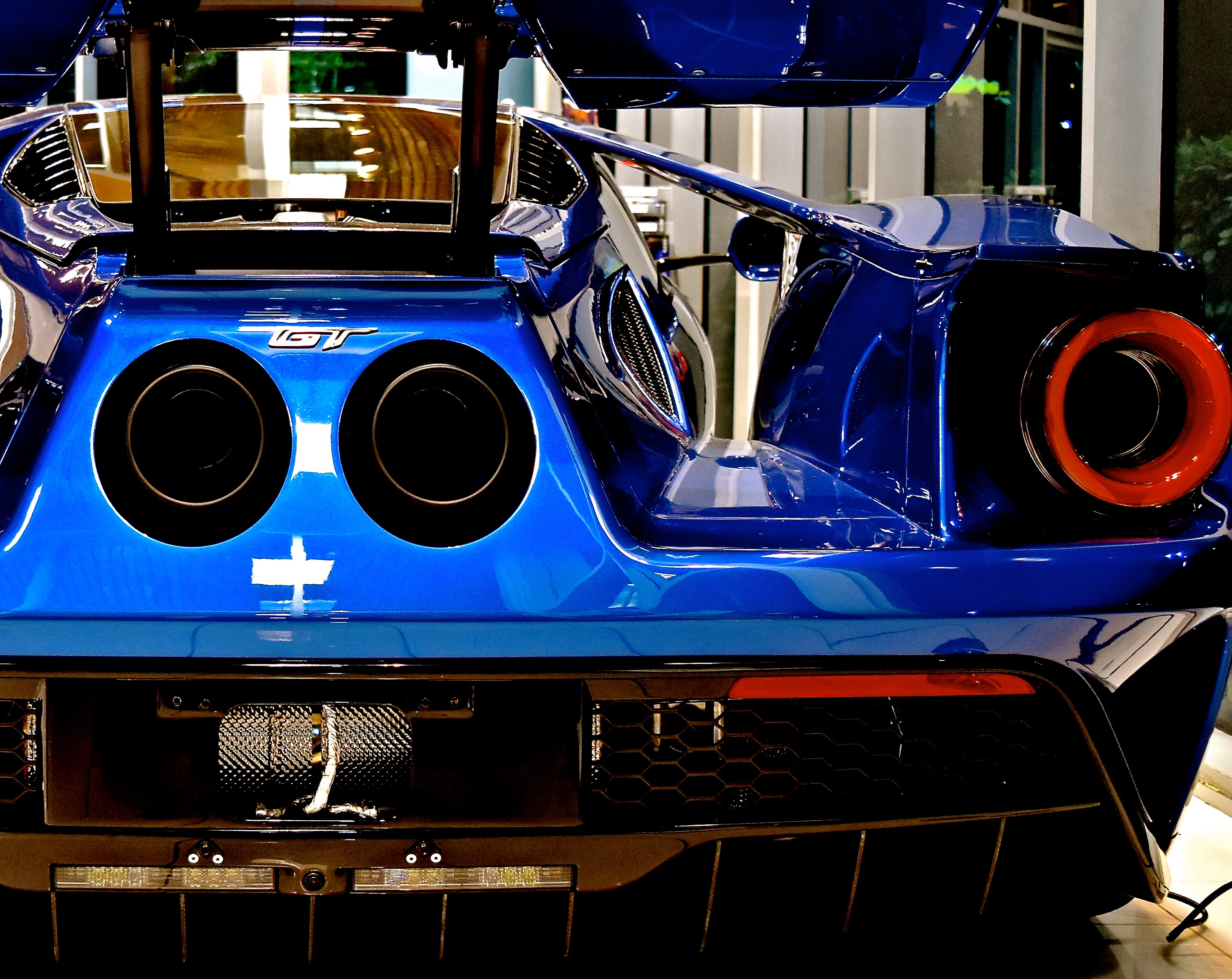 Recently delivered to Mullinax's Apopka dealership, the Ford GT will be on display in the showroom until the morning of Tuesday, September 24th. So hurry in if you'd like the rare opportunity to see one in person!
Like us on Facebook to follow Mullinax's Ford GT!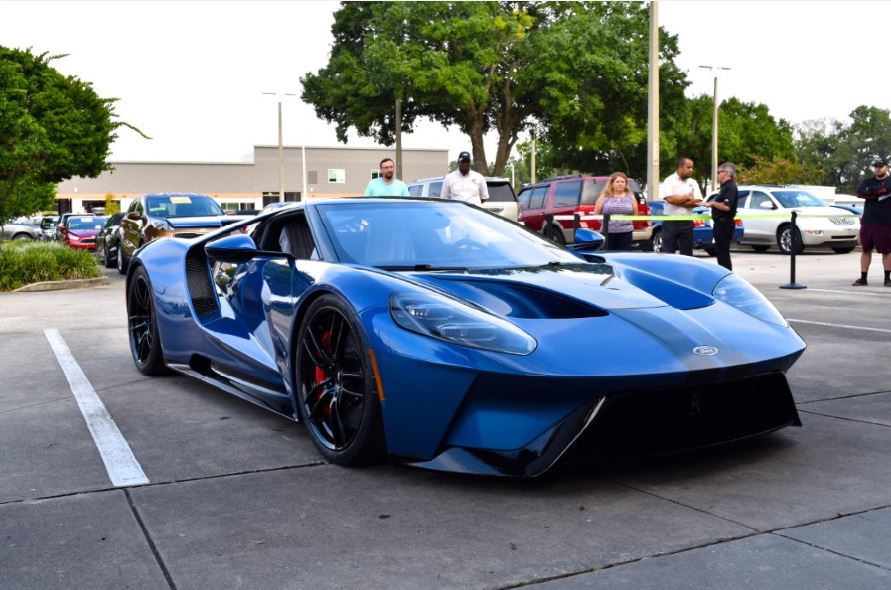 Ford GT is a high-performance supercar that serves as a technology showcase
of Ford leadership with a powerful EcoBoost® engine, active aerodynamics, lightweight carbon fiber construction and connected car technology.
The ultimate example of Ford innovation, Ford GT speaks to the company's heritage and its future
while serving as the halo car for the Ford Performance group.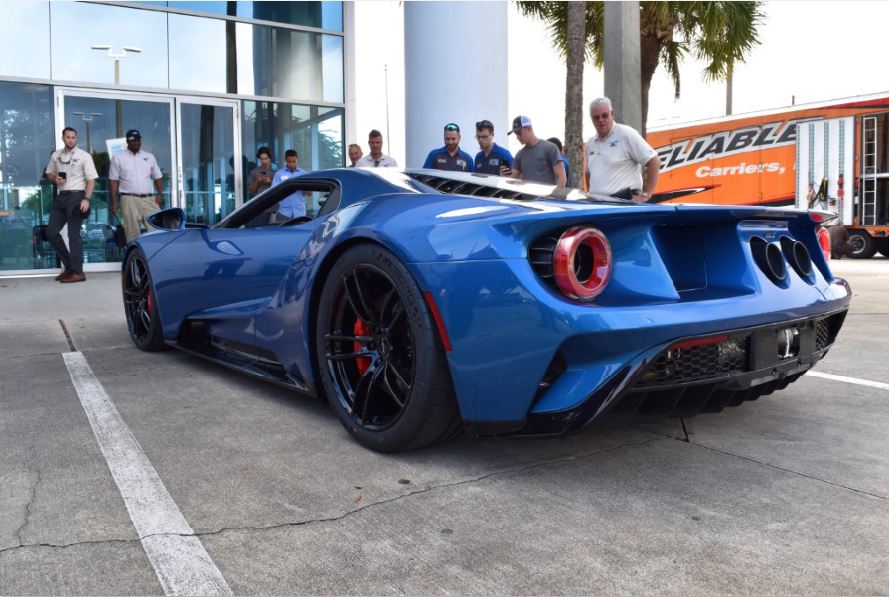 When Ford unveiled the second-generation GT
back in 2016, only 1,000 were slated for production over four years
. The automaker
received over 6,500 applications to buy the GT
back in 2016 when the selection process began. This overwhelming desire for the GT
prompted Ford to extend that production run with 350 additional copies to stretch into 2022
.

Bringing the
new total to be 1,350 vehicles spread out over a six-year period
, which was announced by the automaker in 2018. By comparison, 4,033 first-generation Ford GT supercars were manufactured during that car's two-year production run from 2005-2006.
"The response to our Ford GT has been unprecedented, with initial demand outstripping supply by more than six-to-one and by extending the Ford GT production run for a limited period, we're able to maintain the exclusivity of the ultra-desirable supercar while offering the ownership experience to a greater number of customers." -Hermann Salenbauch, Director of Ford Performance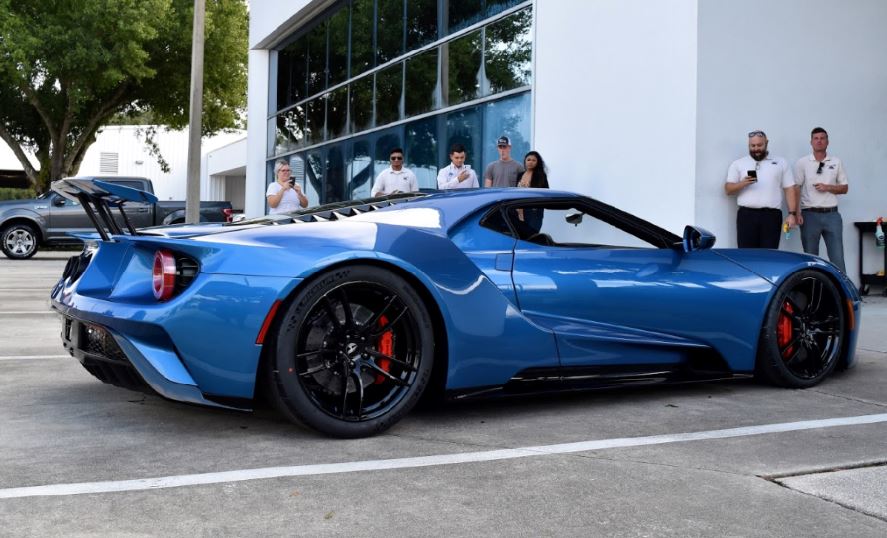 PRODUCT HIGHLIGHTS
• Carbon fiber tub/safety cell construction;
inboard springs and dampers; raceinspired
short-, long-arm suspension
• Most extreme example yet of
Ford EcoBoost technology in a
next-generation 3.5-liter V6
• Standard 20-inch lightweight aluminum
or optional carbon fiber wheels over
carbon ceramic brakes provide stunning
all-around performance. Michelin Sport
Cup 2 tires are formulated specifically
for the Ford GT to optimize track-day
performance
• Fixed seating position, fully adjustable
pedals and steering column capturing
true racing car DNA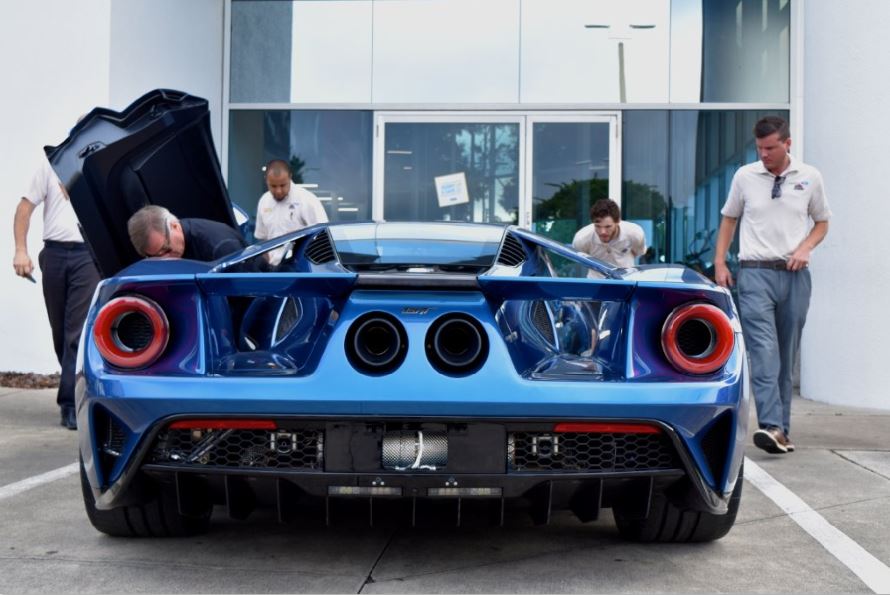 VITAL STATS
Engine:
Twin-turbocharged, intercooled
EcoBoost 3.5-liter V6
Transmission:
Seven-speed
paddle-shift dual-clutch with automatic
and manual modes
Body style:
Rear-wheel-drive,
mid-engine supercar
Top speed:
216 mph
Output:
647 HP, 550 lb.-ft. of torque
Dry Weight:
3,054 lbs.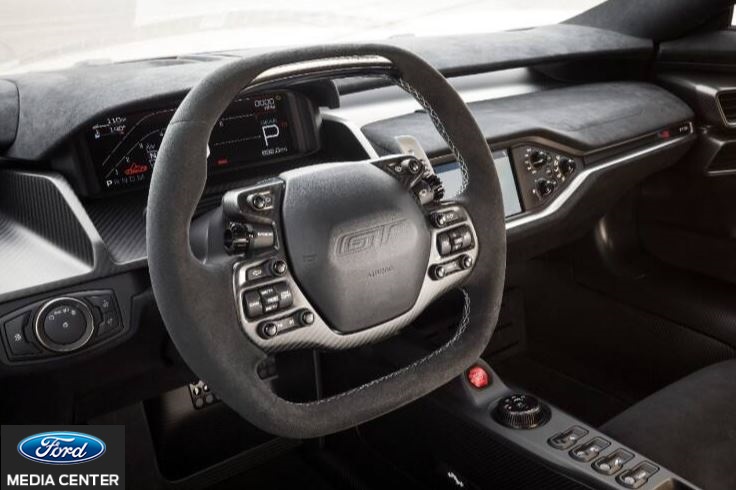 FEATURES
• Adjustable ride height
• Active aerodynamics
• Complex LED headlamps and taillamps
• FIA-certified integrated rollcage
• Carbon ceramic brakes
• Available carbon fiber wheels
• LED instrument cluster
• SYNC® 3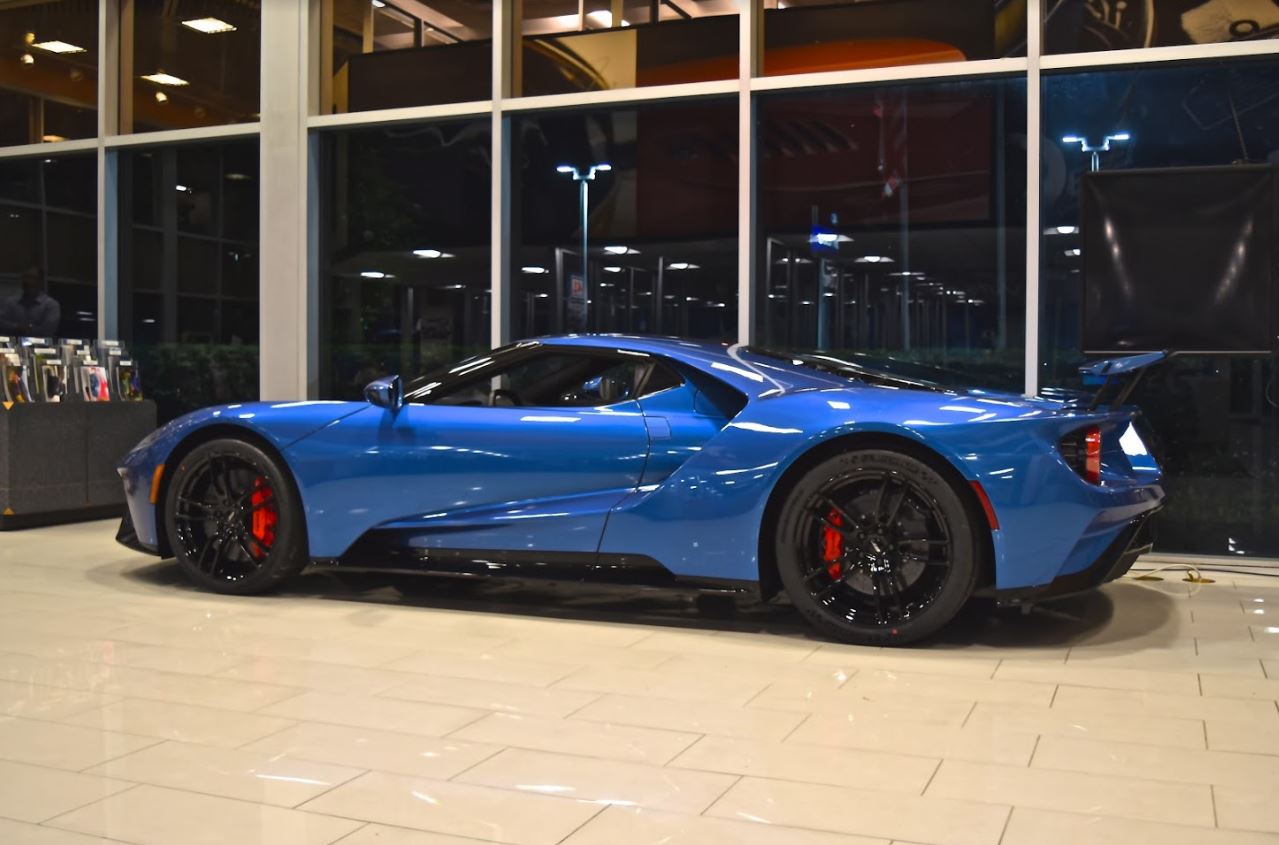 FUN FACTS
The Ford GT features a
fully digital and configurable instrument
cluster that provides a wealth of driver-focused
data. The display is configurable for
multiple driving environments and
different driving modes.
The new Ford GT was victorious at the
legendary 24 Hours of Le Mans endurance
race exactly fifty years after the Ford's
historic 1-2-3 finish of 1966. Executive
chairman Bill Ford noted, "This is an historic
moment for the Ford Motor Company."
The Ford GT operates on approximately 10 million lines of software code and its communication network handles more than 100 gigabytes of data per hour!
Know someone interested in purchasing this Ford GT Supercar?
It will be for sale in 2021. Serious inquires please email mullinaxfordgt@gmail.com.
Photos courtesy of Adam Reid, Josh Hosenbold, Mullinax Ford of Central Florida
Other sources: media.ford.com, motor1.com