Best Pop Culture Podcasts of 2020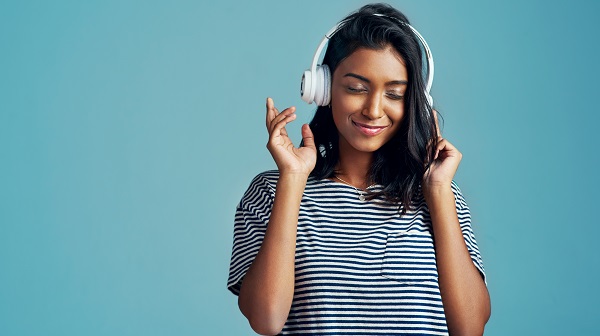 Perhaps now more than ever, we all need an escape. And what better way to have a great time in between obligations than to indulge in a great podcast? If you've been looking for something to listen to on a break, a drive or even while you work on something else, make sure to give these three pop culture podcasts a listen.
Pop Culture Happy Hour
NPR, the undisputed master of non-profit media organizations and the producers of the massively popular Tiny Desk Concert series, is also home to a podcast about all things pop culture. Every episode, Pop Culture Happy Hour hosts Linda Holmes, Stephen Thompson and Glen Weldon take you on a tour of the pop culture that caught their attention, from film to TV to music to literature. Recent episodes include a retrospective of films from the year 2000, like "Gladiator," a highlight of musical artists that couldn't appear at the South by Southwest festival this year, a discussion about the recent "Sonic the Hedgehog" movie and a collection of family-friendly shows to watch while you're at home.
Song Exploder
If you're a fan of music but are tired of hype and marketing PR, then Song Exploder will be right up your alley. This podcast gives the artists who wrote, performed, produced and mixed your favorite songs the opportunity to walk you through their process. Each episode focuses on one song, and the creative minds behind it break it down piece by piece, explaining the purpose of the rhythm, the intended impact of the tone and the significance of the lyrics.
Moreover, Song Exploder caters to all tastes. Are you a fan of indie rock? The Decemberists' song "Once in my Life" was the subject of episode 143. Miss "Game of Thrones?" Raleigh Ritchie — A.K.A. Jacob Anderson who played Grey Worm on the show — was the focus of episode 160. Want to know how Bon Iver's frontman Justin Vernon and his crew come up with the band's unique sound? Enjoy episode 166. Craving some classics? Groups like Fleetwood Mac and R.E.M. feature in episodes 150 and 125, respectively. If you're interested in film and TV scores, make sure to check out the episodes that put the spotlight on composers like "La La Land's" Justin Hurwitz and the music from shows like 'Stranger Things" and "Downton Abbey."
Troubled Waters
Within the realm of pop culture, we all have strong opinions. That's where Troubled Waters comes in. Every week, host Dave Holmes gathers two opposing parties — typically online personalities and comedians like Mallory O'Mera or Elliot Kalan— to debate interesting but ultimately frivolous rivalries like Netflix versus Disney+, or whether Joey Fatone or Lance Bass was the best member of NSYNC. If you've ever wanted to hear people furiously and hysterically debate whether Lucy or Linus is the better "Peanuts" character, then Troubled Waters may just be the podcast for you.
Whether you want to laugh out loud, learn more about your favorite songs and artists, or just soak in the best that popular culture has to offer, these podcasts have what you're looking for.
This article is presented by Copeland Chevrolet.