Recent TV Shows You Might Have Missed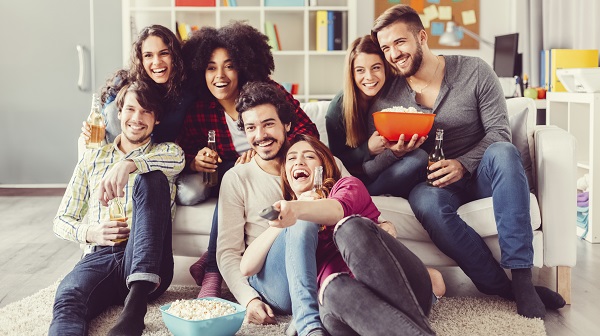 Between cable, premium networks, Netflix, Hulu and Amazon, it's hard to keep track of new television shows that premiere each year. In 2019, more than 500 programs debuted. Add in the long list of pre-existing series and it'd be easy to miss some quality content like these four shows.
"Shrill"
Fans of "Saturday Night Live" will likely recognize Aidy Bryant in the Hulu original series "Shrill," which premiered on March 15, 2019. The show follows the story of Annie, an overweight woman trying to make it in life as a journalist while juggling stressors like an overwhelming boss, her parents' failing health and a string of not-so-great boyfriends. Rather than featuring a controversial revenge plot like the Netflix show "Insatiable," "Shrill" lets Annie stay just as she is while proving that she's as good as anyone else. After just one month after its airdate, the show was renewed for a second season.
"Batwoman"
The CW has been churning out thrilling superhero shows since it first aired "Arrow" in 2012. "The Flash," "Supergirl" and "Legends of Tomorrow" quickly followed and have provided viewers with hours of action-packed entertainment. The latest installment of heroic media on the network is "Batwoman," starring Ruby Rose. Three years after Batman disappeared from Gotham, and following an attack on her family, Kate Kane (Rose) returns to the city to face her personal demons as well as a new, yet somewhat familiar, villain. The series premiered in early October and has garnered much positive attention for its LGBTQ representation and unique storylines.
"Carmen Sandiego"
Based on the media franchise of the same name, the animated Netflix series "Carmen Sandiego" provides entertainment and education in a single package. Catering to those young and old, the series features Gina Rodriguez as the titular spy while "Stranger Things" star Finn Wolfhard voices her go-to tech guru, Player. After being trained as a villain at V.I.L.E. Academy in her youth, Carmen realizes she doesn't want to live the life of evil. Instead, she works to dissolve any malicious plans made by the organization that trained her and donates their stolen goods to charity. Netflix released two seasons, totaling 19 episodes, in 2019, with Carmen venturing to places like Morocco, Australia and Italy, among many other fascinating locations.
"Good Omens"
Based on a 1990 novel of the same name written by Neil Gaiman and Terry Pratchett, "Good Omens" is an Amazon miniseries starring veteran actors David Tennant and Michael Sheen. Aziraphale the angel (Sheen) and Crowley the demon (Tennant) are longtime friends — regardless of their differing backgrounds and moral views — who must work together to prevent the arrival of the Antichrist and, subsequently, Armageddon. While it's only comprised of six episodes, the somewhat controversial show received much praise, with Danette Chavez of The A.V. Club applauding the chemistry between the two lead actors, calling them "a pitch-perfect pairing."
The television industry is constantly evolving and producing incredible content each year, so it's easy to miss all of the new material. Grab your most comfortable clothes and hunker down for a binge session with any of these entertaining shows.
This article is presented by Jack Demmer Lincoln.