Tips for Keeping Your Data Safe Online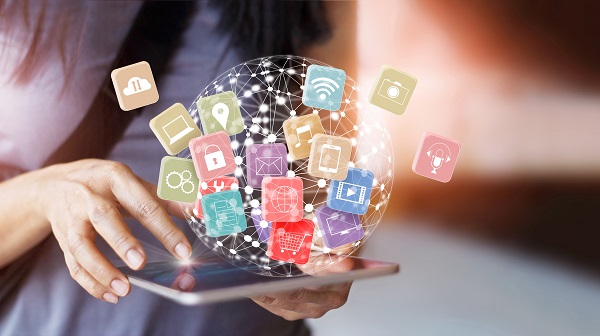 From shopping and financial transactions to entertainment and personal conversations, many of your everyday activities probably take place online. Unfortunately, the internet is also home to hackers, identity thieves and scammers who would love to steal your personal data. Keep the crooks at bay with these recommendations for staying protected while you're connected.
Share with care
Use plenty of caution with any kind of personal data that you reveal on the internet. For starters, never provide personal information if you receive a suspicious or unsolicited request via email or social media. For online shopping, PC Magazine recommends only entering your credit card information on SSL-encrypted sites, which have URLs that display a padlock icon and begin with HTTPS. This will help ensure that your financial information remains safe. If you're active on social media sites such as Facebook, Snapchat or TikTok, familiarize yourself with the privacy settings. That way, you can control who sees what you post. Be careful not to overshare in public or unsecured online settings — information like your birth date, address or children's names can be quite valuable to a hacker or identity thief.
Practice proper password security
A few simple online password practices will help keep your data and identity secure. Brian Barrett, the digital director for Wired, writes that you should make your passwords fairly long — around 12 to 15 characters each. Use random letters or nonsense phrases to make passwords much harder to break. Barrett notes that you can use special characters and uppercase letters, too, but don't just put them at the beginning or the end. Once you've instituted long passwords, resist the urge to reuse any of them across multiple accounts. For even more security, keep track of all your codes with a password manager like LastPass or 1Password instead of writing them down or letting your browser remember them.
Consider using two-factor authentication
To access an extra layer of security beyond a password, consider activating two-factor authentication for your online accounts. Google, Apple, Amazon, social media sites and many financial institutions offer this option to keep your data safe. With two-factor authentication, you provide a second "factor" to identify yourself when you log in to a device or website. These secondary identification methods that accompany password entry often involve a fingerprint, a face scan or a code that's texted to your smartphone or generated by an authenticator app.
Be careful with Wi-Fi
Wi-Fi is highly convenient, but it's not always safe. If you're using a public Wi-Fi network, the FCC recommends only exchanging information with SSL-encrypted websites. It's also wise to adjust your smartphone's settings so it doesn't automatically connect to available networks. For home Wi-Fi, make sure encryption is turned on and change the default password and network name.
Keep apps and software updated
Regularly downloading updates for your computer software, browsers and mobile apps is an excellent way to keep your data safe. Although it can get tiresome to deal with the all-too-frequent prompts for these updates, they often provide important security improvements or address newly discovered vulnerabilities that you might not know about.
Online carelessness can be costly, and it's crucial to protect yourself. Heed these tips to improve your internet safety and keep your personal data from falling into the wrong hands.
This article is presented by VanDevere Auto Group.