4 of the Best Vacation Movies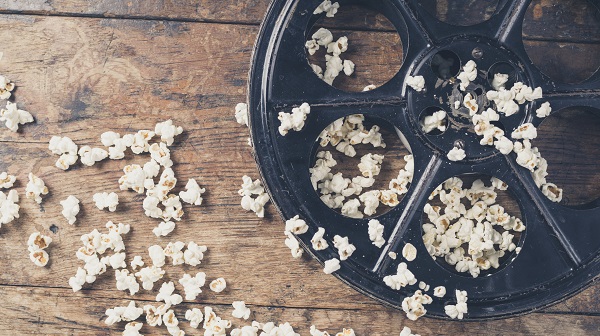 Motion pictures come in many genres, but few are as universally appealing as those dealing with the ups and downs of embarking on a vacation. The seemingly simple act of taking a trip is something most people can identify with, and creates plenty of potential for entertaining storytelling. Vacations bring with them the promise of escape, adventure and possibility, and there are no shortage of films that have used these ideas to their comedic, romantic or even terrifying potential. Here are just a few of the best vacation movies to add to your viewing list this summer.
"Roman Holiday"
First up is a true classic, all the way from 1953. Starring Hollywood legends Audrey Hepburn and Gregory Peck, this romantic comedy tells the tale of a crown princess visiting Rome. With the help of a reporter, the princess finds her freedom in the city, escaping from her tightly-scheduled life of royalty and falling in love along the way. For lovers of classic film and old-school romance, this Oscar-winning masterpiece is not to be missed.
"Jaws"
Steven Spielberg's seminal 1975 thriller was the film that literally invented the summer blockbuster, and has been scaring audiences for more than four decades. In addition to taking place during a hot summer, the film is set on an isolated and idyllic island beset by hundreds of beach-going vacationers. Independence Day on Amity Island, however, turns out to be anything but fun in the sun. The terrifying highlight of the film's first half is the iconic shark's attack on an ocean filled with swimming tourists. Ironically, the raw horror this film has inspired in generations of moviegoers has likely resulted in more canceled beach vacations than any other film in history.
"Weekend at Bernie's"
In this classic tale of death and deception, two insurance corporation employees find themselves in a humorously awkward situation while vacationing on Long Island. The employees in question, Larry and Richard, are invited to the summer home of their boss Bernie for Labor Day weekend. However, they soon find themselves in way over their heads when they discover Bernie dead upon their arrival. The remainder of the weekend is filled with close-call after close-call as the two men attempt to deceive visitors into thinking their boss is still alive. Although not a financial success upon its release in 1989, the film has since become a beloved classic.
"National Lampoon's Vacation"
No list of vacation movies would be complete without the inclusion of at least one "National Lampoon" flick. There are currently five entries in this beloved series of screwball comedies, but the 1983 original remains the most iconic. When Clark Griswold, played by the inimitable Chevy Chase, makes the fateful decision to take his family to Wally World in California, hilarious hijinks ensue. Everything from vandals and cranky family members to unexpected detours and a beautiful temptress in a red sports car try to keep the Griswolds from their destination. When it comes to vacation movies, it doesn't get much more classic than this.
No matter what your plans may be for the summer, be sure to find the time to enjoy one or all of these entertaining vacation movies.
This article is presented by VanDevere Auto Group.