6 Ways to Get Kids Interested in Science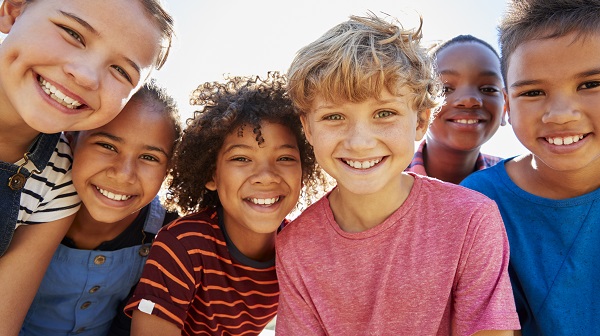 Want to instill your youngster with a love of learning? Kids are naturally curious, so it's easy to enable their fascination with science. Here's a look at six easy ways to nurture your child's love of discovery.
Take a trip to a local museum
Museums, zoos, and aquariums can be a great way to spark a child's interest in the natural world. These places offer hands-on learning opportunities, fun activities, and an immersive environment that will leave your kids hungry for more knowledge. If you'd like to save some money on your next visit, check to see if you can receive discounted tickets through your employer or by purchasing tickets online.
Make a kitchen laboratory
Go beyond the baking soda volcano — if you'd like a sweet way to show your kids the power of science, simply head to the kitchen. Whether you're discussing the biology behind proofing yeast or the chemistry of making a cake rise, your kitchen can do double duty as a safe and delicious laboratory.
Unite nature and technology
You don't have to take a trip to Yellowstone to get your kids interested in nature — just a smartphone and your own backyard can serve as an excellent starting point. Using apps like PlantNet, iNaturalist, and What's That Flower, you and your child can identify what's growing around the neighborhood, or download Picture Insect to learn more about the creepy crawlies you find.
Head outdoors
Hiking trails, fishing expeditions, and camping trips can immerse your little ones in the wonders of the natural world. Use these opportunities to help them observe animal behavior and ecosystem interactions. For instance, a squirrel burying acorns can be used as an example of mutualism — the squirrel eats a few acorns from the oak tree, but buries many more, helping the tree disperse its seedlings. For a little more guidance, check out your local hiking trails and nature centers. These places often have hands-on interpretational centers where kids can learn about local wildlife, meet ambassador animals, and attend group learning activities.
Build upon their favorite topics
Does your child have a favorite animal, sport, or hobby? It can be the perfect jumping-off point for scientific exploration. Their interests don't have to be inherently scientific to start with, either — a child who loves mermaids or pirates may also be curious about dolphins, sharks, coral reefs, ocean currents, and how pearls form. Similarly, a kid who's fascinated with aliens could take a liking to astronomy, a sports fanatic may want to learn about the physics behind a knuckleball, and a butterfly-loving youngster could develop an interest in cultivating native host plants that attract these beautiful insects.
Visit the library
Don't have the budget to stock a bookshelf? Head to the library to find kid-friendly documentaries and age-appropriate books on everything from rainforest conservation and space shuttles to dinosaurs and insects.
Getting kids interested in science doesn't have to be a chore, and it doesn't have to break the bank, either. For more ideas, head online to check out the National Science Foundation's section for kids, or talk with your child's science educator.
This article is presented by Prestige Subaru.