Learn More About These 4 Female Directors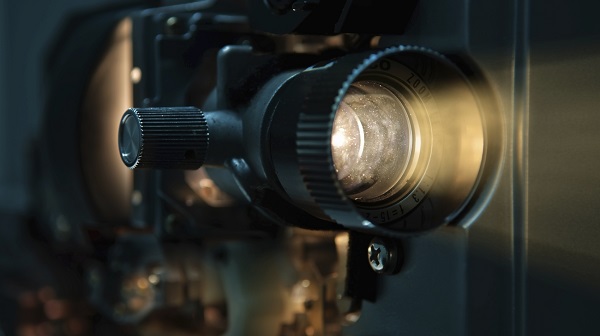 When you look at the list of directors who have won an Academy Award for Best Director, you might notice that there is only one woman on the list. Kathryn Bigelow won for her 2009 film "The Hurt Locker," but that doesn't mean that she's the only awesome female in the business. When you're looking for a movie to watch, consider one of these powerful directors.
Ava DuVernay
California native Ava DuVernay didn't start directing until she was in her thirties, but she's certainly made a mark. She was the first African American woman awarded the Best Director prize at Sundance Film Festival for 2012's "Middle of Nowhere," but you might be more familiar with her works "Selma" and "A Wrinkle in Time." If you're a Netflix subscriber, the platform hosts her documentary "13th" about the prison system in the United States and "When They See Us," a miniseries about the Central Park Five. In the future, she'll be jumping into the world of comic books with "The New Gods" from DC Comics.
Greta Gerwig
Greta Gerwig might look familiar to you, considering that she spent a lot of time acting in front of the camera before moving to the director's chair. If you keep track of award shows, you've probably heard of her 2017 film "Lady Bird" and 2019 release "Little Women." "Lady Bird" stars Laurie Metcalf and Saoirse Ronan and takes a close look at the relationship between a Catholic high school student dreaming of something more and her no-nonsense mother. Gerwig didn't just direct the movie, she also wrote the screenplay. After collecting accolades for that film, she took Saoirse Ronan to her adaptation of Louisa May Alcott's "Little Women." It also earned praise from the critics and several major award nominations and might be a good way to ease into her work if you already love the original story.
Lulu Wang
If you want to experience a new culture when you watch a movie and be surprised at how we're all really not that different, consider the work of Lulu Wang. The movie you might know her for is 2019's "The Farewell," which she wrote about her experience keeping her Chinese grandmother in the dark about her cancer diagnosis. While that sounds strange, the movie explores the ties we have to the family and cultures that raise us, delivering a very heartwarming story. You can also watch her 2014 film "Posthumous" about a German artist who tries to cash in on his artwork after faking his own death. Her next announced project is a series adopting the book "The Expatriates" for Amazon Prime.
Niki Caro
While you might recognize the names of other women on this list, Niki Caro has flown under the radar while creating an impressive catalog of films. This New Zealander broke out in 2002 with "Whale Rider," a movie about a Maori girl who learns how to lead. Star Keisha Castle-Hughes received an Academy Award nomination for her work, thrusting the film into the spotlight. Since then, Caro has directed critical darlings like "North Country" and "The Zookeeper's Wife." You'll be hearing a lot more about her soon, as she is the director of Disney's live-action adaptation of "Mulan" and is currently working on an Amazon miniseries based on the bestselling book "Daisy Jones and the Six."
This is just a fraction of the women working as directors in Hollywood. Consider broadening your horizons the next time you pick a movie to watch.
This article is presented by Jennings Chevrolet.