5 Vintage Toys That Are Worth a Fortune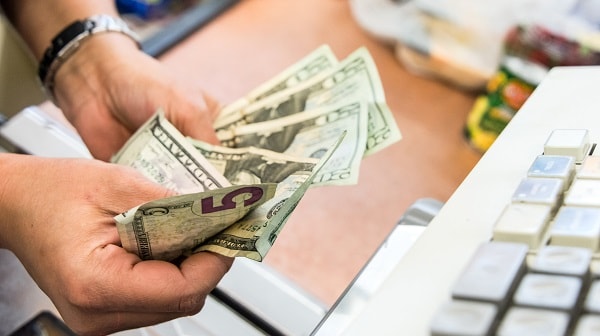 After they've served their purpose as playthings, most toys languish in the attic or wind up in a thrift store. However, a select few have skyrocketed in value. Here's a look at five vintage toys that'll have you searching your parents' attic to cash in on your old collectibles.
Beanie Babies
Rather than being viewed strictly as child's play, Ty Beanie Babies attracted throngs of adult collectors who viewed the floppy fabric animals as an investment. By and large, this baseless optimism didn't pay off — most Beanie Babies are only worth a few dollars on the secondary market. However, few exceptionally rare Beanies can fetch a fortune. Some of these are valuable because of their limited production, such as the Coral Casino bear, which can sell for $760. Other Beanies command a high price due to production errors, such as Claude the Crab and his misprinted tag, or Peanut the Elephant, which was briefly produced in the wrong shade of blue. These beanbag critters can fetch as much as $10,000 and $395, respectively.
Furby
Whether you find them cute or creepy, there's no denying that the Furby made quite an impact on the toy scene in 1998. While these babbling, animatronic owl-like gremlins have been rebooted a few times over the years, the toy's original iteration commands the highest price. If you've got an early-edition mint-in-box Furby, you can hawk it for up to $900. Even their McDonald's Happy Meal Toy equivalents fetch a pretty penny, with a set of 80 selling for about $900, while an assorted lot of 43 has been recorded selling for $100.
Teddy Ruxpin
Prepare to bow down to your storytelling robotic bear overlords — if you've got a brand-new Teddy Ruxpin on hand, you could be in for a small windfall. Released in 1985, Teddy debuted as a high-tech toy. A cassette player embedded into the plush allowed him to tell bedtime stories to children, while his animatronic mouth and eyes gave the illusion that Teddy was actually reading and speaking. While that's not cutting-edge toy tech by today's standards, modern collectors are willing to pay $500-$1,640 for a mint-condition Teddy.
Star Wars figures and playsets
Since Star Wars is among the most beloved and lucrative intellectual properties in the history of entertainment, it's no surprise that a few of its toys can fetch a hefty price. Certain figures, including Boba Fett and Vinyl-Caped Jawas, can command about $32,000 and $2,000, respectively. Not bad for toys that originally retailed for less than $5. LEGO
®
Star Wars sets tend to go for a high price, too, with the original Millennium Falcon LEGO
®
set netting anywhere from $12,000-$24,000.
Vintage video games and game systems
Few things have as much nostalgic pull as video games. Mint-in-box copies of Mario Kart 64 now sell for $460-$675, while the original brick-like 1989 Game Boy can sell for over $1,000 in mint condition. While many of us had Mario Kart 64 or an original Game Boy, rare games can sell for higher prices. For instance, only 200 copies of Stadium Events for the NES were ever manufactured. Adding further to its uniqueness, the game was played with a special controller mat that players could run, dance and step on to play the games. However, since the game was recalled, it's suspected that only 10-20 copies still exist. That's why it can command up to $22,800.
Avid toy collectors will pay a bundle for new-in-box toys, misprinted merchandise and rare collectibles. If you think you've got one of these playthings tucked away in your basement, attic or garage, now's a great time to dig it out and sell it online for a little extra holiday season cash.
This article is presented by Glenn E. Thomas Dodge Chrysler Jeep.