5 Budget-Friendly Valentine's Day Date Ideas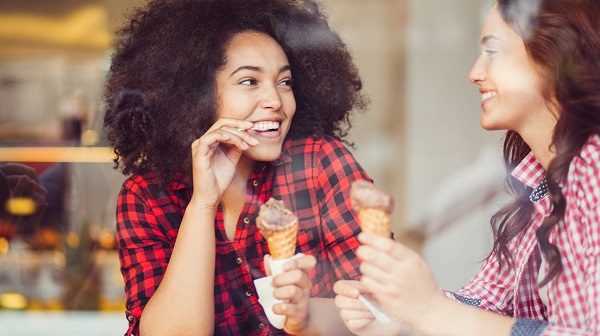 Valentine's Day may bring to mind images of fine dining and extravagant spending, but that's not the only way to celebrate. Equipped with these ideas, you and your date can plan an affordable evening that you'll remember for all the right reasons.
Enjoy an evening in
Who says you need to go out for Valentine's Day? Instead of eating at an overpriced restaurant or buying tickets to an expensive show, stay home and enjoy one another's company in peace and quiet. Cook your favorite meal together (or order delivery), open a bottle of wine and reap the savings. Money Crashers suggests laying out a spread of easy-to-prepare foods like cured meats, cheeses, nuts and dried fruit. For entertainment, you and your loved one could stream a movie or TV show, play cards or a board game, dance to romantic tunes or cuddle in front of the fireplace.
Be a hometown tourist
What are your city's top attractions, hidden treasures and unique sights? It's easy to overlook these things as you go about your everyday life, but Woman's Day notes that being a tourist in your own hometown can make for a great (and cheap) Valentine's Day outing. From museums, parks and historic districts to that old-school diner or hole-in-the-wall restaurant you've always wanted to try, there's sure to be a variety of local tourist attractions for you and your sweetie to experience.
Find free entertainment
You don't need to spend a bundle to enjoy a Valentine's night on the town. Check the local entertainment listings for free or low-cost concerts, plays, comedy performances and poetry readings. Money Crashers points out other possibilities like food or wine tastings at high-end grocery stores, free movie screenings at the library and exhibits at local art galleries. You could even spend the evening window shopping or strolling around a scenic neighborhood.
Head outdoors
Whether you live in a cold-weather region or a warmer climate, save money this Valentine's Day with an outdoor date. Bustle recommends getting your blood pumping with an afternoon or evening of sledding, snowball fighting or even snowshoeing. You could also go ice skating at your local rink, build a snowman together or, weather permitting, head out for a hike or a bike ride. Continue the outdoor theme with dinner from a food truck. If conditions are nasty and you'd prefer not to venture outdoors, you could always spend the evening at a botanical conservatory or nature museum. Or spread a blanket on your living room floor and enjoy an indoor picnic as you watch a nature documentary.
Focus on drinks and dessert
If you and your date want to enjoy a fancy night out while sticking to a budget, Money Crashers proposes eating at home and then indulging in drinks and dessert at an upscale destination. Order a glass of fine wine, an expensive imported beer or a cocktail made with top-shelf spirits, then satisfy your sweet tooth with a gourmet confection. You could even split dessert if it's an especially rich or filling one. It's an excellent way to spoil yourselves a bit without spending too much.
No matter how you prefer to celebrate Valentine's Day, these ideas will help you craft a date that's both romantic and frugal.
This article is presented by Pegues Hurst Ford.