Customer of the Month - Molly Hanes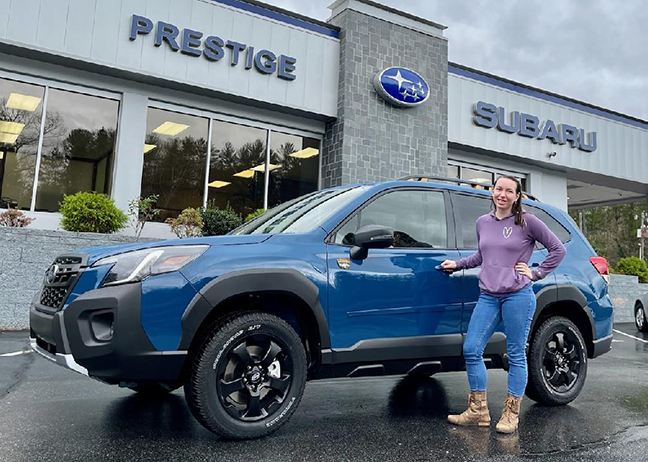 Welcome to the Prestige family Molly! Molly recently purchased her first-ever Subaru, aptly named "Subie", which was also one of the very first Wilderness edition Foresters to hit the road. We wish you many safe, happy and adventurous miles on the road ahead in your first "Subie"! Welcome to Subieville Molly!
For more information on the Prestige Subaru Customer of the Month, please visit
here
.