Virtual Vacations to Enjoy from Home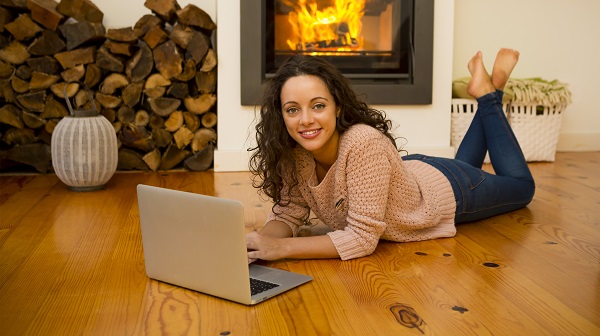 Even when you can't leave the house, you can still escape to some of the world's most iconic cultural sites for a quick mental getaway. If you're in need of a short virtual vacation, these online tours will are sure to enrich your thoughts and take you far away from your everyday cares.
Machu Picchu
Hidden for centuries in the Andes mountains of south-central Peru, the spectacular fortress of Machu Picchu was finally rediscovered in 1911. Once an Inca emperor's estate, it's now one of the world's foremost tourist destinations and a UNESCO World Heritage Site. Fortunately, the site is also accessible through
a panoramic online tour
. On your virtual journey, you can enjoy 360-degree views of Machu Picchu's astonishing mountain scenery and ancient stone ruins, along with beautiful perspectives from inside and outside of the citadel. One of the tour's must-see highlights is a sweeping panorama of sky, peaks and ruins from the site's highest point.
Sistine Chapel
Experience one of the world's great artistic wonders from the comfort of your computer screen with
an online visit to the Sistine Chapel
. Located in Vatican City's Apostolic Palace (the home of the pope), the chapel is decorated with a wealth of wonderful Renaissance-era artworks, including Michelangelo's "Last Judgement" and his awe-inspiring series of ceiling frescoes. On your virtual tour, you can take in the big picture with a 360-degree view of the entire chapel or zoom in to examine each masterwork in more detail. If you'd like to learn more, the tour site also provides videos and informative text on the history of the chapel and its art.
National Museum of Natural History
From plants and animals to minerals and cultural objects, the National Museum of Natural History in Washington, D.C., is home to millions upon millions of artifacts and specimens. Thanks to the museum's
extensive virtual tour offerings
, you can view many of these without even leaving the house. Exhibit highlights include the dinosaurs of the Hall of Fossils ­– Deep Time; the Hall of Human Origins; Eternal Life in Ancient Egypt; and the Hall of Geology, Gems and Minerals. As you visit each area, you can access 360-degree views and zoom in for a closer look at what interests you most.
The British Museum
One of the world's foremost repositories of archaeological and cultural artifacts, The British Museum in London presents an unparalleled perspective on all of human history. Thanks to an online partnership with Google, you can learn about many of the museum's most prized pieces using
a state-of-the-art virtual timeline
. With this tool, you can scroll back and forth between the present day and 2,000,000 B.C. as you view photos, read text and listen to audio about fascinating items like the Rosetta Stone, Egyptian mummies and Viking weapons. You can also view thousands of highlights from the museum's collection via
Google Arts and Culture
.
Are you feeling isolated or cooped up? Let your imagination run wild with a virtual (and free!) outing to one of these educational and enlightening destinations.
This article is presented by Zimbrick European.