The New 2020 BMW X6 Sports Activity Coupe®
Because blending in has never been your style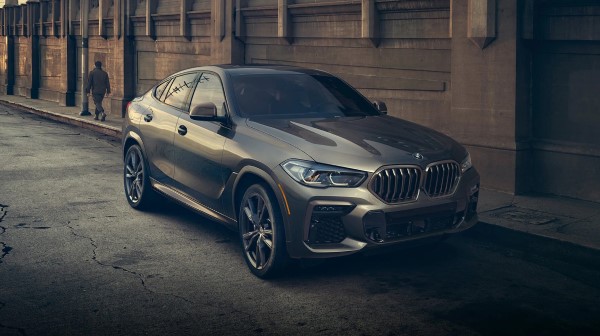 Sameness is an all-too-common quality in the luxury crossover space, making it easy for a vehicle to slide off the brain moments after it has disappeared from view. You will have no such concern when you roll past a crowd of onlookers in a 2020 BMW X6. No mere crossover, this stylish and dynamic Sports Activity Coupe
®
lingers on the mind and in the soul well beyond its initial impression.
The BMW X6 takes the sporty and athletic shape of a sports coupe, transposes it on the spacious dimensions of a luxury crossover and infuses it with the iconic and unmistakable qualities of a BMW. Muscular and poised with a bold kidney grille front and center, the X6 exudes a complex confidence that matches yours. There's nothing ordinary about the BMW X6, and there's no way you'd rather have it if your goal is to make a splash.
While its outward appearance is formidable and memorable, the 2020 BMW X6 is elegantly superb on the inside. As only BMW can, the interior is appointed with the utmost artistry, offering high-end appointments like a Leather Dashboard and Glass Controls. With a range of supple Merino and Vernasca leathers and rich trim elements ranging from Aluminum Tetragon to genuine Carbon Fiber, the BMW X6 offers a lavish environment that elates your senses and puts you in an elevated state of mind.
As you luxuriate in the comfort of your 2020 X6, you'll have the finest technological advances from BMW at your disposal. Navigation, connecting with the outside world and entertaining yourself is simpler with BMW Live Cockpit Professional, which includes the 12.3-inch Dynamic Digital Instrument Cluster and 12.3-inch Central Information Display. The BMW X6 even provides your own personal concierge in the form of the BMW Intelligent Personal Assistant, a voice-activated interface that helps you book a table at your favorite restaurant, find convenient parking and so much more.
To cap it all, the 2020 BMW X6 delivers the exhilarating performance thrills that you could only expect from the Ultimate Driving Machine
®
. Comprehensively, the new X6 is a stunning vehicle that serves as a testament to your ability to stand out. If being out front and being bold comes naturally, the 2020 BMW X6 was made with you in mind.
This article is presented by The BMW Store.