2021 BMW Vehicles Get One Year of SiriusXM® All Access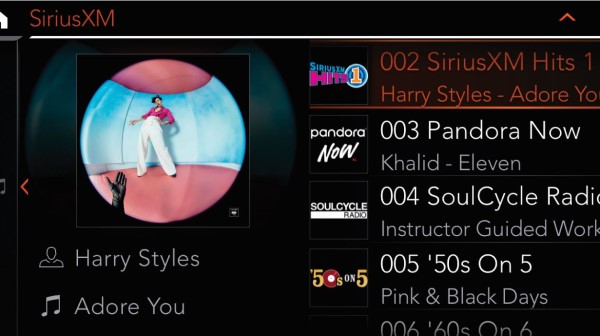 As part of its commitment to give customers the best suite of features and technologies available, BMW is rolling SiriusXM
®
with a one-year subscription to All Access out to the entire 2021 lineup. Making the satellite radio service standard on every 2021 BMW vehicle is part of a longstanding partnership that now extends through 2026.
"BMW delivers their customers a premium experience every time out on the road. We're very proud that SiriusXM
®
has been a popular feature of that in-vehicle experience dating back to the earliest days of satellite radio in 2002," says SiriusXM
®
Senior Vice President of Automotive Partnerships Rodney Pickett. "Today we are truly excited that our relationship continues to grow … ensuring all of their customers can enjoy our premium programming content for many years to come."
With a one-year subscription to SiriusXM
®
All Access, listeners can enjoy ad-free music, sports, and comedy across more than 350 channels. With thousands of shows on-demand and the option to create your own customized channel, SiriusXM
®
All Access gives customers more control over their in-vehicle entertainment experience.
Also expanding across the 2021 BMW lineup is SiriusXM
®
with 360L, the most advanced platform under the satellite radio giant's banner. SiriusXM
®
with 360L works with the All Access package to offer greater customization, synthesizing in-vehicle entertainment and making it easier than ever to enjoy the ride.
With over-the-air update functionality, new software can be downloaded and installed instantly, enabling drivers to seamlessly enjoy the latest features. That includes Personalized Stations Powered by Pandora
®
, a feature set to launch in the near future. SiriusXM
®
with 360L is initially available on the 2021 BMW 2 Series Gran Coupe, 3 Series Sedan, 4 Series, 5 Series, 8 Series, X3, X4, X5, X6, X7, and Z4 Roadster.
Expanding its partnership with SiriusXM
®
once again places BMW at the forefront of refining the driving experience. BMW was one of the first automakers to offer SiriusXM
®
in its vehicles in 2002, and extending the working relationship into 2026 ensures that BMW will be among the first to offer the next waves of entertainment innovation.
This article is presented by BMW of Bowling Green.