5 High-End Dining Experiences in Southern California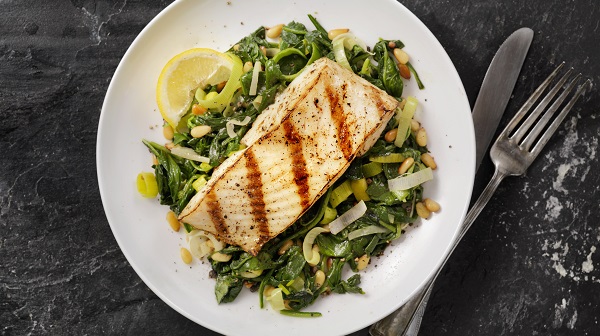 Southern California is teeming with culture and wealth, so it's no surprise that some of the swankiest restaurants in the country are right here in SoCal. These are some of the most popular ones.
Urasawa
In the heart of Beverly Hills is one of the most expensive — and most celebrated — sushi restaurants in America. Famed chef
Hiro Urasawa
serves a multi-course Japanese dinner kaiseki style with some chef's choice omakase elements, handling every cut of fish himself. This understated, intimate venue serves some of the highest-quality, freshest seafood from the Pacific on various hand-crafted Japanese ceramics. For a pre-determined price, you'll savor some of the most succulent, beautiful seafood on the west coast.
A.R. Valentien
After spending a day on the greens of the Torrey Pines Golf Course, dine at the lodge's exquisite
A.R. Valentien
restaurant. Named after one of San Diego's greatest artists, this upscale eatery focuses on perfecting California food and flavors. Executive chef Jeff Jackson uses only high-quality local ingredients to create delectable four-course, family-style meals. The curated wine list features many elite Californian wines, including a variety of rate boutique creations. This is the place to go for a special occasion: The staff at A.R. Valentien will make your visit unforgettable.
Perch
Don your finest eveningwear and lift your glass at this French-inspired bistro in the heart of Los Angeles. Look out on the glittering City of Angels skyline as you sip upscale cocktails on the 16th floor rooftop bar. The fireplaces and lounge seating make
Perch
a fabulous place to take your friends during a night on the town. Jazzy music wafts through the air, creating one of the most seductive ambiances in town. If you plan to dine at Perch, come for brunch; the eggs Benedict and French toast from executive chef Gerardo Benitezare are superb.
Island Prime
Head to the tip of Harbor Island in San Diego to dine above the pristine waters of North San Diego Bay.
Island Prime
serves the finest seafood at its modern-style lounge: oysters, mussels, crab cakes, lobster, you name it. You can even order a cornucopia of seafood in the signature chef's choice Seafood Tower. Island Prime is also known for its exquisite artisan steaks available in a variety of cuts and cooked to perfection. If you want a fine-dining experience that truly cares about the food, this is the place to go.
Vespertine
If you have the money to eat at one of the most expensive restaurants in America, the controversial
Vespertine
delivers one of the most unusual dining experiences for the money. Eating at Vespertine is like eating on another planet — and that's the intent of creator Jordan Kahn. The architecture of its building — an undulating mass of red metal scaffolding — is advertised as an "artifact from an extraterrestrial planet." When you arrive, a cloaked figure will lead you to your table for a 20-course meal over the next four hours. It's not the style of food (or plating, for that matter) you'll soon forget, because this multi-sensory experience aims to "disrupt the course of the modern restaurant."
Rub elbows with California's elite when you dine at these high-class bistros.
This article is presented by Capistrano Mazda.