4 Entertaining Books About Female Spies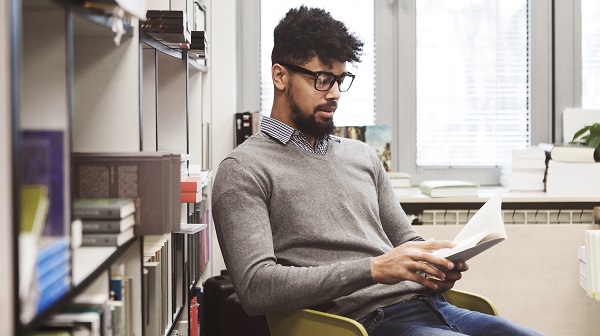 Delving into a good book allows you to inhabit the lives of new characters, travel through time, and experience new places. In the following novels, inspired by real people and true events, the female protagonists give you access to their multiple identities, genius, and bravery as they weave through the world of espionage.
Trailblazing detective in the Windy City
Although a work of fiction, "Girl in Disguise" by Greer Macallister is inspired by Kate Warne, who became the Chicago-based Pinkerton Detectives' first female detective. After losing her husband, Warne landed the job with the agency thanks to her gutsy, bold, and determined attitude. During the Civil War, she acted as a fearless spy and even crossed paths with one of the nation's greatest leaders, Abraham Lincoln. As a detective, she donned many personas with expertise, using her intelligence and craftiness to seek out the truth for her clients and agency. She also shared her knowledge and spy secrets, training aspiring female detectives.
Network of secrets
"The Alice Network" by Kate Quinn intertwines together the stories of two women — Charlie St. Clair's present and Eve Gardiner's past. As Charlie searches for her long-lost cousin Rose, she encounters Eve Gardiner, a former WWI spy, a member of the intrepid Alice Network created by real-life spy Louise de Bettignies. Kate Quinn is a New York Times and USA Today bestselling author, and this novel proves her literary talent. Engaging, fast-paced, and emotional, you will be drawn to these characters as they face their demons, secure triumph, and find closure.
Cold War intrigue
Set in the 1980s, 1960s, and 1990s and inspired by real events, "American Spy" by Lauren Wilkinson focuses on Marie Mitchell, a young Black woman working as an agent for the Federal Bureau of Investigations. Feeling stuck in her FBI role, she is enthralled by an assignment from another government agency. The CIA tasks her with spying on the president of Burkina Faso, Thomas Sankara. Wilkinson crafts her novel in a unique way, having Marie pen her espionage exploits in a letter to her twin sons, creating an emotional connection you won't be able to deny. Wilkinson examines Marie's spy life, which challenges her morals and beliefs, along with her personal tragedies to construct a thrilling read and thought-provoking work of fiction.
WWII special operations
Real-life Special Operations Executive spy during WWII Virginia Hall takes center stage in "The Invisible Woman" by Erika Robuck. Yearning for something more than the life of a debutante and member of high society in Baltimore, Hall jumped at the chance for a new, exciting, and dangerous life as an Allied spy in Europe. She was determined to thwart the diabolical actions of the Nazis, which Robuck expertly spins in her page-turning and layered novel, backed by detailed and diligent historical research.
Risking their lives to forge a new path, save others, and uncover the truth, these female spies, beautifully depicted in these novels, will captivate your senses and may even inspire your own adventurous spirit. Take a moment to savor the strength and resiliency of these characters and their well-written stories.
This article is presented by New Rochelle Chevrolet.